Strategic Partners
Clients of the Adam Ad Group gain access to a wider network of strategic partners. As our client we are able to offer you services that extend well beyond advertising and marketing to help you improve and grow your business. The Adam Ad Group is pleased to work closely with the following strategic partners: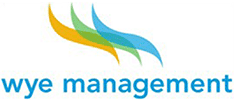 Always a step ahead. Sales Training and Consulting. Sales, Finance and Insurance, Pre-Owned Vehicle Management, & Sales Management.
Teaching, coaching, and advising Car Dealers how to fully leverage technology and communicate directly with their prospects and customers.

No nonsense advice to help your business succeed.

Premier provider of promotional and incentive solutions.

Innovative, curriculum-specific educational resources with exceptional value.

A program that builds extraordinary leaders and extraordinary lives.

Your partner in recovery.