Dear %%First Name%%,
We hope you've been enjoying your Monday Morning Motivator. If you've received this issue for the first time - welcome aboard! It only takes a couple of minutes to start your week off right with the MMM! Be encouraged by the success or great ideas of others in your business community.

Note : Please add Adam Advertising Group (drago@adamadgroup.com) to your address book to ensure it is not zapped by your spam filter.


Click Here to check out our recently updated YouTube Channel: (Check out our new videos)


Note - If the newsletter is not displaying properly - Click Here to read it on our Archive Page
Note - In our efforts to be Anti-Spam Compliant, our unsubscribe link is at the bottom of the newsletter or you can reply to this message with the word Remove and we will do so accordingly.
Meraki!
This week we share a powerful message from author and speaker, Jon Gordon. We love Jon's books, they are easy to read and full of powerful information and stories that inspire. We highly recommend his book The Carpenter which todays MMM is based around.
Check Out Our Video Of The Week - White Rock VW - 2018 Beetle Convertible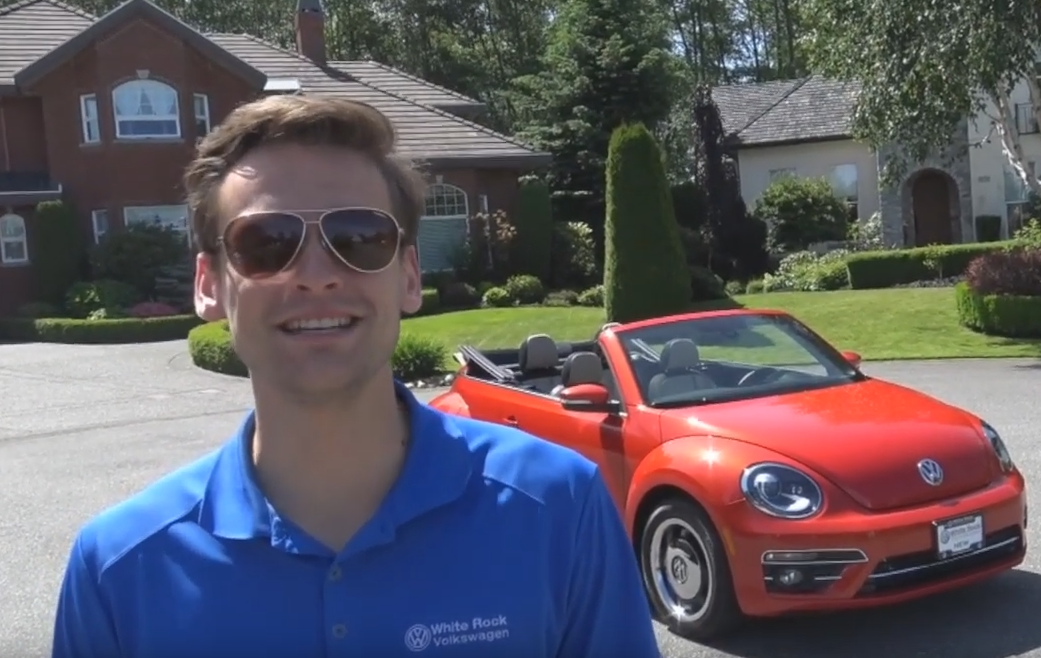 I wrote a book called The Carpenter but it's really about being a craftsman/craftswoman. What's the difference? A carpenter builds things. But a craftsman/craftswoman puts their heart and soul, spirit and passion into their work to create a master piece.
The truth is it's easier to just show up. It's easier to go through the motions at work, at home, in your job, or sport. It's easier to be mediocre.
But nobody remembers average. Going through the motions won't make an impact. Just showing up doesn't lead to greatness.
Michelangelo said, "If people knew how hard I worked to get my mastery it wouldn't seem so wonderful at all."
It's hard to be great. It's difficult to create a masterpiece. But it's well worth the effort.
So if I just work hard I can become a craftsman many ask? Actually it requires more than effort. It's not just about hard work. It's about what drives you to work hard in the first place.
I was speaking to a group or professionals one time and I asked, "Who believes they can work harder than they already are?' Everyone raised their hand.
So what's the next question? Why aren't you?
We discussed it and decided that to work harder you have to care more. When you care more you will do more, create more and become more.
When Steve Jobs was a boy his father was building a fence in the backyard. Steve noticed that his father was using the finest wood and applying special care for the back of the fence just like the front. Steve asked his dad why he was doing this since no would see it and no one would know. Steve's dad looked at him and said, "You will know. I will know."
Steve said it was a defining moment in his life and is the reason why he designed Apple products with such craftsmanship and care. Even the inside of the iPhone is designed beautifully because Steve was a craftsman. In fact Apple's Chief Designer Jonathan Ive famously said, "We believe that our customers can sense the care we have put into our product and design."
When you are a craftsman in a world of carpenters, people will clamor for your product or service and your craftsmanship.
And here's the great news. We can all be a craftsman or craftswoman. It doesn't happen right away. There's no such thing as an overnight success. You will have to try new things, fail, learn, improve and grow. You'll face countless challenges and tons of rejection that make you doubt yourself and cause you to want to quit. But if you see yourself as an artist dedicated to your craft with a desire to get better and you show up each day and put your heart and soul into your work you'll get there and the world will be better for it.
There's a word I love and it's called Meraki. It sounds like it's a Japanese word but it's actually a Greek word and it means to do something with love, creativity and soul; to leave a piece of yourself in your work; to leave something behind.
Meraki.
Being a craftsman/craftswoman is all about Meraki.
Put your love and soul into it.
Leave a piece of yourself in whatever it is you are building.
Leave something behind.
Create a masterpiece that reflects the essence of your love, energy, effort and craft.
If your business needs marketing that works, give us a call. We're here to help!

Be blessed this week.
Drago
Special Note : Attention Car Dealers in Ontario, The Adam Ad Group has struck up a partnership with Capital Management Leads (Watch Video) to be a re-seller of sub-prime leads for the Ontario market. These leads are very high quality and only one touch, meaning they have never been resold or distributed. All leads will be exclusive to one store only and will have dealership logo and branding. So stop paying for useless leads or leads that have been resold over and over. To find out more drop us a line!

Connect with us here : Facebook, Twitter or LinkedIn

To Sign Up For The MMM simply send an email to drago@adamadgroup.com with the word subscribe in the subject line.

Check Out Our Testimonials Section!

Please Meet Some Of Our Fabulous Clients
Ford Canada - www.Ford.ca
West Coast Auto Group - www.WestCoastAutoGroup.com
Trotman Auto Group - www.TrotmanAutoGroup.com
Jim Pattison Auto Group - www.JPAutoGroup.com
Finneron Hyundai - www.FinneronHyundai.com
Dueck GM - www.DueckGM.com
King Of Floors - www.KingOfFloors.com
Tell Del - www.TellDel.com
Spraggs & Company - www.Spraggslaw.ca
Royal City Jewellers & Loans - www.RCJ.ca
Spa Utopia - www.SpaUtopia.ca
Sunshine Coast Health Centre - www.SunshineCoastHealthCentre.ca
Just to name a few…