Dear %%First Name%%,
We hope you've been enjoying your Monday Morning Motivator. If you've received this issue for the first time - welcome aboard! It only takes a couple of minutes to start your week off right with the MMM! Be encouraged by the success or great ideas of others in your business community. The MMM has a community of 100,000 subscribers.

Note : Please add Adam Advertising Group (drago@adamadgroup.com) to your address book to ensure it is not zapped by your spam filter.
Click Here to check out our recently updated YouTube Channel: (Check out our new videos)


Note - If the newsletter is not displaying properly - Click Here to read it on our Archive Page
Note - In our efforts to be Anti-Spam Compliant, our unsubscribe link is at the bottom of the newsletter or you can reply to this message with the word Remove and we will do so accordingly.
How's Your Vision?
This week we share a powerful message from author and sales expert, Jeffrey Gittomer. Jeff's message is a great reminder about how we see ourselves on the inside will translate to what we become and experience on the outside.
Check Out Our Video of The Week - Old Mill Cadillac Chevrolet - Family Owned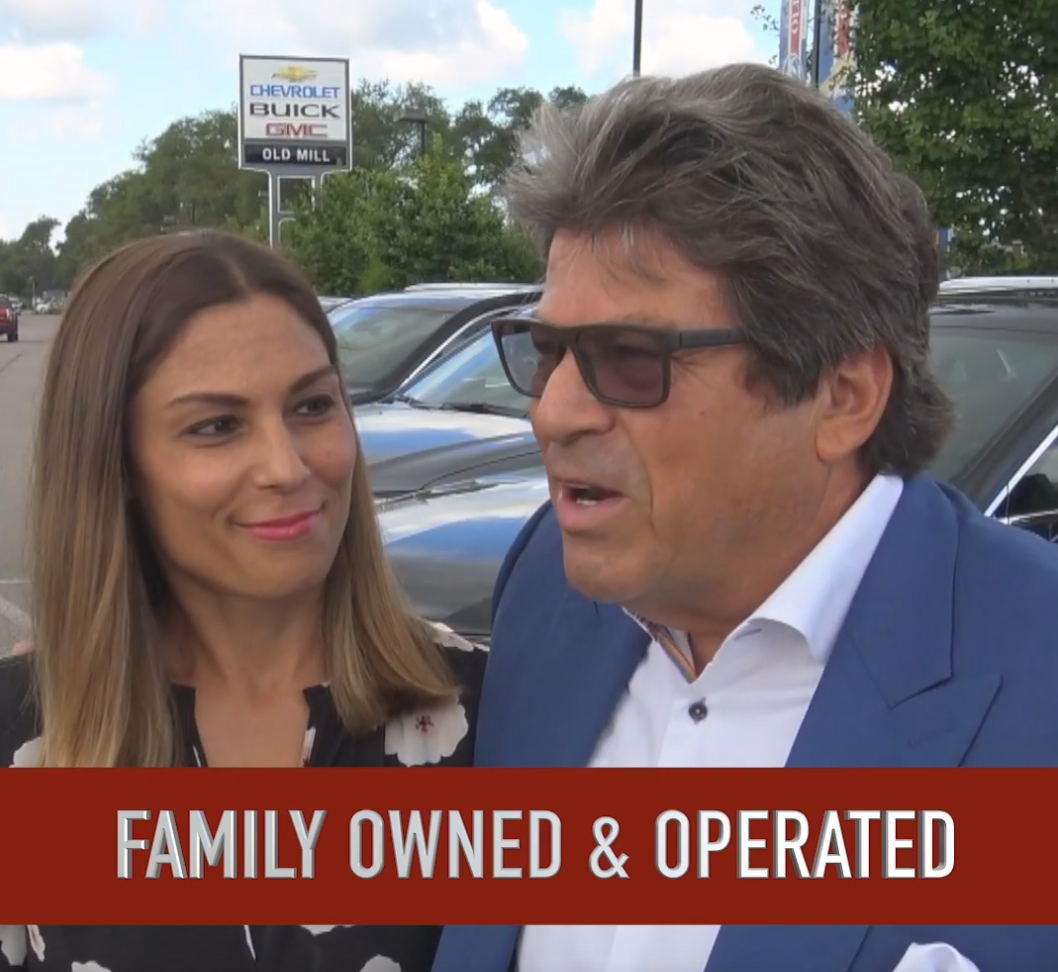 So how's your vision?

Pretty powerful question when you think about it. Some of you are thinking handsome or pretty, some overweight or average, some successful or struggling. Some pictures are happy, some are not. Very not.
Tell me about the picture. Was it a physical picture (tall, pretty), or a mental picture (self-assured, confident)? Was it a positive picture (great attitude, successful), or a negative picture (failing, in debt)? Did you picture the "now," or "what you want to become?"
The interesting thing about picturing yourself, I have found, is that most people don't want to see it. They don't like it, or they don't like themselves. And then there's that ever-present, unavoidable, bathroom mirror.
Suppose I told you that the more vivid the picture, the more accepting of yourself you will be today, and the more you can see that tomorrow is the fast track to success. Would you at least take a peek?
FIRST TRUTH:

The picture you have of yourself, combined with the self-belief structure that goes with it, is what you are likely to become.
If you look at (read) some of the books written on the subject of self-image and visualization, you'll be surprised to find that they all have a common theme: the easiest way to get where you want to go is picture yourself there in advance.
The breakthrough book, Psycho-Cybernetics by Dr. Maxwell Maltz, is the classic example of what self-image is about. I read the book back in the early 1970's, and continually read a few pages as part of my commitment to life-long learning.
Maltz says, "We react to the image we have of ourselves in our brain. Change that image for the better and our lives improve. Self-image is changed for the better or worse, not by intellect alone, not by intellectual knowledge alone, but by experiencing."
This goes for any aspect of your life. If you want success... If you want wealth... If you want a new home... If you want to become a doctor... If you want to win the game... If you want to climb the mountain... If you want to run a marathon... If you want to become a great dad or mom... If you want to make that big sale... First picture yourself already doing it, or having achieved it.
SECOND TRUTH:
You are in complete control of the beliefs and pictures that you put in your head.
Not only are you in total control of your mind, you can also alter (control) your environment to enhance that control. Where you are can affect the way you think.
HERE'S A DEEPER THOUGHT:
If you don't like your job, or boss, it will be real hard for you to have the positive mental picture necessary for achievement. You gotta love what you do (or at least like it a lot). How can you visualize success in a place you don't like, or have a job you don't like, or work for someone you don't like? Answer: You can't!
THIRD TRUTH:
If you change your self-image in your mind, you will begin to achieve mental image, and live your thoughts.
In her book, Creative Visualization, Shakti Gawain says, "Imagination is the ability to create an idea, a mental picture, or a feeling sense of something. In creative visualization you use your imagination to create a clear image, idea, or feeling of something you wish to manifest. Then you continue to focus on the idea, feeling, or picture regularly, giving it positive energy until it becomes objective reality ... in other words, until you actually achieve what you have been imagining."
These two books, Creative Visualization, and Psycho-Cybernetics, are books you may want to add to your library as you seek to improve your self-image, build stronger self-beliefs, eliminate self-limitations, and block self-defeating thoughts. Just a thought.
If your business needs marketing that works, give us a call. We're here to help!

Be blessed this week.
Drago
PS - We would like to welcome Old Mill Cadillac and Eastside GM to the Adam Ad Group family of clients. These two stores are family owned and offer an exceptional buying experience. If you are in the market for a Cadillac or GM product in the Toronto go see Michael Maglayo and Melvin Lehrner, you will be glad you did!
Connect with us here : Facebook, Twitter or LinkedIn

To Sign Up For The MMM simply send an email to drago@adamadgroup.com with the word subscribe in the subject line.

Check Out Our Testimonials Section!

Please Meet Some Of Our Fabulous Clients
Ford Canada - www.Ford.ca
West Coast Auto Group - www.WestCoastAutoGroup.com
Trotman Auto Group - www.TrotmanAutoGroup.com
Jim Pattison Auto Group - www.JPAutoGroup.com
Finneron Hyundai - www.FinneronHyundai.com
Dueck GM - www.DueckGM.com
King Of Floors - www.KingOfFloors.com
Tell Del - www.TellDel.com
Spraggs & Company - www.Spraggslaw.ca
Royal City Jewellers & Loans - www.RCJ.ca
Spa Utopia - www.SpaUtopia.ca
Sunshine Coast Health Centre - www.SunshineCoastHealthCentre.ca
Just to name a few…