Dear %%First Name%%,
We hope you've been enjoying your Monday Morning Motivator. If you've received this issue for the first time - welcome aboard! It only takes a couple of minutes to start your week off right with the MMM! Be encouraged by the success or great ideas of others in your business community. The MMM has a community of 100,000 subscribers.

Note : Please add Adam Advertising Group (drago@adamadgroup.com) to your address book to ensure it is not zapped by your spam filter.
Click Here to check out our recently updated YouTube Channel: (Check out our new videos)


Note - If the newsletter is not displaying properly - Click Here to read it on our Archive Page
Note - In our efforts to be Anti-Spam Compliant, our unsubscribe link is at the bottom of the newsletter or you can reply to this message with the word Remove and we will do so accordingly.
Seasons Of Opportunity!
This week we share a powerful message from one of our favorite motivators, Jim Rohn. What we love about Jim's message is the great reminder to take action. We can't just visualize or recite affirmations, at the end of the day we need to take massive action to accomplish great things.
Check Out Our Video Of The Week - Old Mill Cadillac - 2020 Cadillac XT6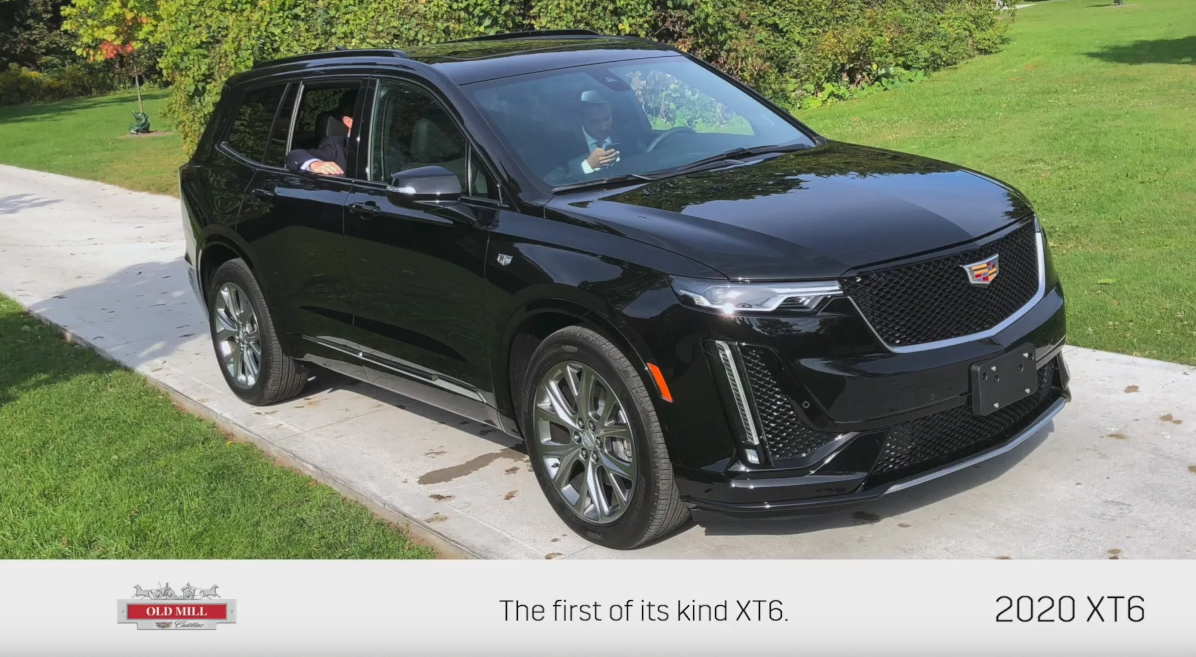 Everyone has to get good at one of two things: planting in the spring or begging in the fall.

I know the following things to be true: Life is about constant, predictable patterns of change. The only constant factor is our feelings and attitudes toward life. We have the power of attitude, and attitude determines choice, and choice determines results. You cannot change the seasons, but you can change yourself.

I am convinced that, as human beings, it is our natural destiny to grow, to succeed, to prosper and to find happiness while we are here. That we must make a constant and conscious effort to improve ourselves in the face of changing circumstances.
Let's talk about spring. Spring is the season of activity and opportunity that follows the turbulence of winter. It's the season for entering the fertile fields of life with seed, knowledge, commitment and a determined effort.
However, the mere arrival of spring is no sign that things are going to look good in the fall. You must do something with the spring. Everyone has to get good at one of two things: planting in the spring or begging in the fall. Take advantage of the day and the opportunities that spring can bring.
Some people plant in the spring and leave in the summer. If you've signed up for a season, see it through. You don't have to stay forever, but at least stay until you see it through.

It is the promise of spring that as we sow, so shall we also reap. For every disciplined human effort, we will receive a multiple reward. For each cup planted, a bushel reaped. For every good idea given to another, many shall be given to us in return. For every act of love given, a life of love in return.
Just remember, it is a natural characteristic of springtime to present itself ever so briefly, or to lull us into inactivity with its bounteous beauty. Do not pause too long to soak in the aroma of the blossoming flowers, lest you awaken to find springtime gone with your seed still in your sack.
With the intelligence, wisdom and freedom of choice given to us as humans, exercise the discipline to plant in spite of the rocks, weeds or other obstacles before you. The rocks, weeds and thorns of the world cannot destroy all your seeds if you plant massively enough and intelligently enough.
Choose action, not rest. Choose truth, not fantasy. Choose a smile, not a frown. Choose love, not animosity. Choose the good in life in all things, and choose the opportunity as well as the chance to work when springtime smiles on your life.
Spring shows us that life is truly a constant beginning, a constant opportunity and a constant springtime. We need only to learn to look once again at life as we did as children, letting fascination and curiosity give us welcome cause to look for the miraculous hidden among the common.
Get busy quickly on your springs—your opportunities. There are just a handful of springs that have been handed to each of us. Life is brief, even at its longest. Whatever you are going to do with your life, get at it. Don't just let the seasons pass by.
If your business needs marketing that works, give us a call. We're here to help!

Be blessed this week.
Drago
PS - We would like to welcome Old Mill Cadillac and Eastside GM to the Adam Ad Group family of clients. These two stores are family owned and offer an exceptional buying experience. If you are in the market for a Cadillac or GM product in the Toronto go see Michael Maglayo and Melvin Lehrner, you will be glad you did!
Connect with us here : Facebook, Twitter or LinkedIn

To Sign Up For The MMM simply send an email to drago@adamadgroup.com with the word subscribe in the subject line.

Check Out Our Testimonials Section!

Please Meet Some Of Our Fabulous Clients
Ford Canada - www.Ford.ca
West Coast Auto Group - www.WestCoastAutoGroup.com
Trotman Auto Group - www.TrotmanAutoGroup.com
Jim Pattison Auto Group - www.JPAutoGroup.com
Finneron Hyundai - www.FinneronHyundai.com
Dueck GM - www.DueckGM.com
King Of Floors - www.KingOfFloors.com
Tell Del - www.TellDel.com
Spraggs & Company - www.Spraggslaw.ca
Royal City Jewellers & Loans - www.RCJ.ca
Spa Utopia - www.SpaUtopia.ca
Sunshine Coast Health Centre - www.SunshineCoastHealthCentre.ca
Just to name a few…