Dear %%First Name%%,
We hope you've been enjoying your Monday Morning Motivator. If you've received this issue for the first time - welcome aboard! It only takes a couple of minutes to start your week off right with the MMM! Be encouraged by the success or great ideas of others in your business community. The MMM has a community of 100,000 subscribers.

Note : Please add Adam Advertising Group (drago@adamadgroup.com) to your address book to ensure it is not zapped by your spam filter.
Click Here to check out our recently updated YouTube Channel: (Check out our new videos)


Note - If the newsletter is not displaying properly - Click Here to read it on our Archive Page
Note - In our efforts to be Anti-Spam Compliant, our unsubscribe link is at the bottom of the newsletter or you can reply to this message with the word Remove and we will do so accordingly.
Reflect & Prepare
We wanted to take a quick moment to say Thank You and Merry Christmas to all our MMM subscribers. We wish you God's Blessings and Peace this holiday season and wanted to say Thank You for all the encouraging messages you have sent us through the year!

This week we share a powerful message from Julio Melara, Julio's message is timely as we head into the holiday season!
Checkout Our Video Of The Week - West Coast Nissan - 2019 Nissan Kicks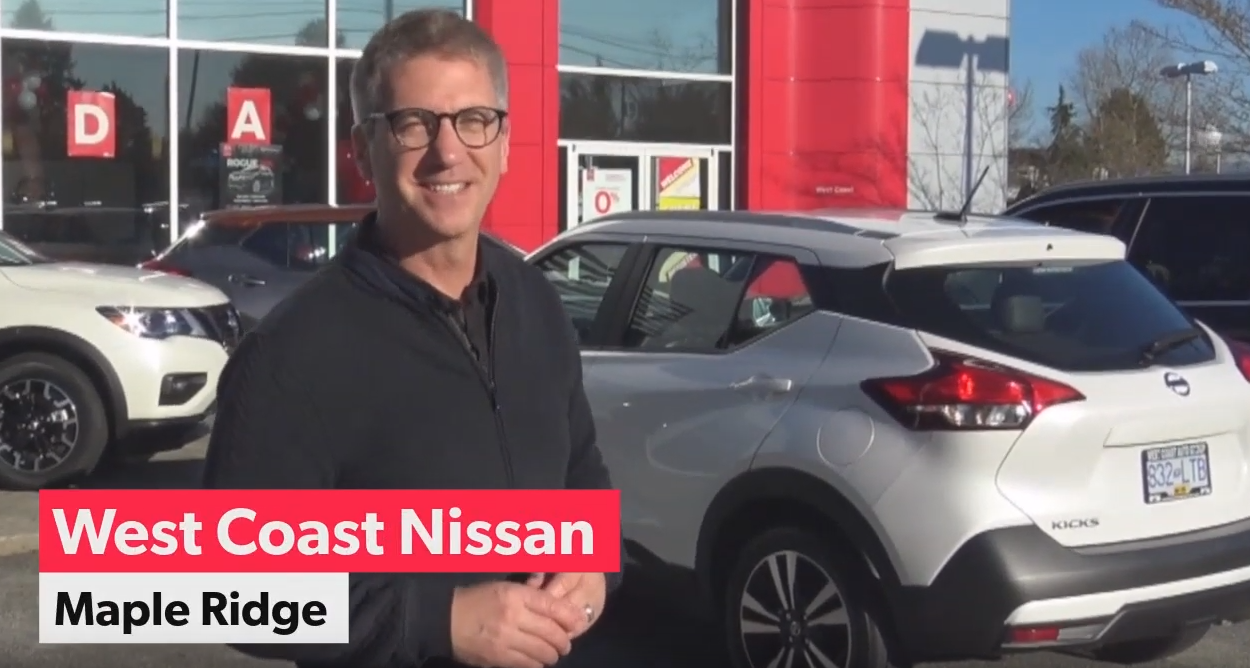 Time to reflect and prepare
It's the most wonderful time of the year, right? I love the holiday season and all that it stands for. This time of the year makes me stop and reflect even more about God's goodness and gift of family, friends, health, peace, love and joy. As we enter the final two weeks of the year and we begin to think about 2020, I want to remind you to simplify your life. Unclutter your life, focus on your goals and the important things in life. Streamline and hack away at things in your life that are not essential.
No matter how good things are in your life or how challenging things may be, next year can be your best year yet. Regardless of your vocation, age, race or background there are five keys all must continue to build on if we are to experience growth and success in the future. Today, I want to remind you of those five keys in hopes that you continue to put emphasis on them and become stronger in those areas.
1. Believe: Not all those that believe succeed, but those who succeed believe. Believing is no guarantee of success on its own, but it is essential that we harbor an almost delusional confidence that we will overcome whatever hurdle is put before us. We live in a world that is constantly bombarding us with doubt and unbelief, so we need to make sure we are constantly strengthen our belief system. We must believe in ourselves. If we allow doubt to take hold, we will subconsciously sabotage our own efforts. By the way, when it comes to work and reaching optimal levels of performance, people who believe in their product/service, who believe in their organization and who believe in themselves are the ones that produce and perform at the elite level.
2. Success Habits: Success is a process and that process, good or bad, is defined by your habits. Those who forge good, success habits, follow processes that automate success. Those who forge bad habits, follow processes that result in failure. Be aware of your habits. Eliminate bad habits and forge good habits. Habits will take you further than desire. Getting up early, reading, listening to a podcast, praying, or exercising; are the types of successful habits that people you admire practice daily.
3. Positive Thinking: First, positive thinking isn't just a soft and fluffy feel-good term. The truth is the power of positive thinking can change your life. Positive thinking helps with stress management and can even improve your health. Being a positive thinker reflects your outlook on life, your attitude toward yourself, and whether you are optimistic or pessimistic. Secondly, according to the latest science, negativity causes tunnel vision, limiting creativity and inhibiting your ability to think clearly. When the lens through which you view the world is negative, you see nothing but problems and become blind to opportunities and solutions. If you're struggling financially, a negative mental outlook acts like gasoline, fueling the flames of negativity and perpetuating a life of financial struggle. Conversely, a positive mental outlook enhances creative problem solving. It gives you the mental tools to lift yourself up in order to overcome your obstacles.
4. Cultivate Relationships: Relationships are the true currency of successful people. The most successful people in the world are part of a powerful network comprised of other successful people. Building any relationship takes time. There are four types of people in your life: those that ADD, SUBTRACT, MULTIPLY and DIVIDE. Your job is to draw closer to people who add and multiply to your life and get away from people who subtract and divide. I also want to remind you that when you have relationships with influencers, they are in a position to help you move mountains. With one phone call they can turn a dream start-up into a reality. They can open the door to bankers who will fund your business or idea. They can get you that senior executive promotion. They can remove barriers that stand in your way. Every resource you will ever need is found in your relationships.
5. Daily Growth: Someone once said, "the comfort zone is the killer of human potential." They were right. You can't succeed in life by staying in your comfort zone. Successful individuals force themselves to stretch and improve every day through daily study (reading), daily practice and by seeking wise counsel. Successful people become successful because they grow into the people they need to be in order for success to visit them. Everyone has a circle. Inside that circle are the things you are comfortable doing. Those things inside your circle represents your comfort zone. Most do everything humanly possible to stay within their comfort zone. When you do things that are outside your comfort zone and outside that circle, it causes discomfort. But each time you engage in an activity that causes discomfort, you expand your circle; you grow as an individual. Stretching your circle by engaging in activities that because discomfort is necessary if you want to grow into the person you need to be in order to succeed.

TIME FOR ACTION!
If your business needs marketing that works, give us a call. We're here to help!

Be blessed this week.
Drago
Would You Please Consider : I know we all get many requests to support worthy causes, I would be very grateful if you would consider supporting something that is near and dear to me and that is The Canucks Autism Network.
I am playing in the Canucks Autism Network Pro-Am Jan 24-26 and am raising Funds for the event. My personal page is here - http://fundraise.canucksautism.ca/site/TR/Events/General?px=1003965&pg=personal&fr_id=1140
Any support would be greatly appreciated and I will try and snipe some goals worthy of your support!
Connect with us here : Facebook, Twitter or LinkedIn

To Sign Up For The MMM simply send an email to drago@adamadgroup.com with the word subscribe in the subject line.

Check Out Our Testimonials Section!

Please Meet Some Of Our Fabulous Clients
Ford Canada - www.Ford.ca
West Coast Auto Group - www.WestCoastAutoGroup.com
Trotman Auto Group - www.TrotmanAutoGroup.com
Jim Pattison Auto Group - www.JPAutoGroup.com
Finneron Hyundai - www.FinneronHyundai.com
Dueck GM - www.DueckGM.com
King Of Floors - www.KingOfFloors.com
Tell Del - www.TellDel.com
Spraggs & Company - www.Spraggslaw.ca
Royal City Jewellers & Loans - www.RCJ.ca
Spa Utopia - www.SpaUtopia.ca
Sunshine Coast Health Centre - www.SunshineCoastHealthCentre.ca
Just to name a few…