Dear %%First Name%%,
We hope you've been enjoying your Monday Morning Motivator. If you've received this issue for the first time - welcome aboard! It only takes a couple of minutes to start your week off right with the MMM! Be encouraged by the success or great ideas of others in your business community. The MMM has a community of 100,000 subscribers.

Note : Please add Adam Advertising Group (drago@adamadgroup.com) to your address book to ensure it is not zapped by your spam filter.
Click Here to check out our recently updated YouTube Channel: (Check out our new videos)


Note - If the newsletter is not displaying properly - Click Here to read it on our Archive Page

Note - In our efforts to be Anti-Spam Compliant, our unsubscribe link is at the bottom of the newsletter or you can reply to this message with the word Remove and we will do so accordingly.
Optimism Is a Competitive Advantage
This week we share a powerful message by author and speaker, Julio Melara. We all know it's better to be an optimist than a pessimist, but have you ever thought how it can be a competitive advantage? We can all improve in this area, Julio's message gives us some motivation to become more optimistic!
Check Out Our Video Of The week – Ahead Of The Herd – Brigadier Gold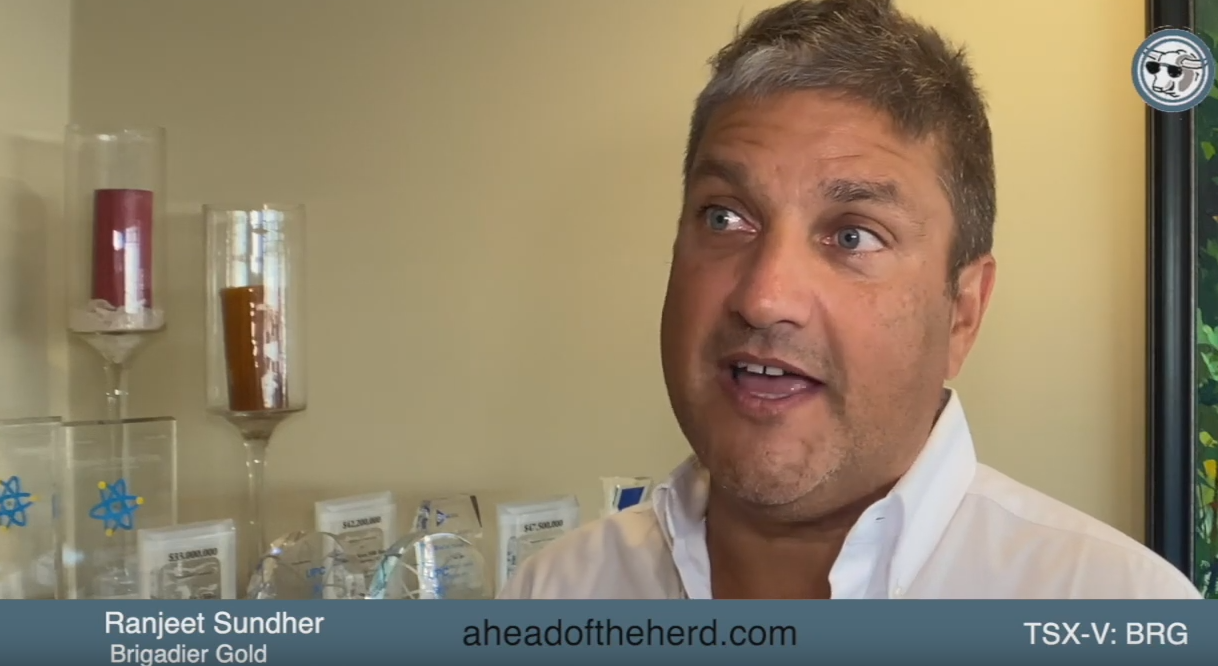 Last week I had the honor of speaking on a panel for a statewide webcast on the power of resiliency during these current challenging economic times. One of the main themes is that in order to be resilient, you have to have the right mindset.

I believe right now we need more doses of optimism than ever before. We are bombarded daily with so many negative voices thru the news, social media, and people that it is no wonder so many have a cloudy and pessimistic outlook of the future.

Think about it for a moment. Have you ever noticed how easy it is to focus on all that is wrong with life? Have you ever realized how much more challenging it is to focus on everything that you are blessed with instead of focusing on the things that you do not have in life? And despite knowing that optimism brings more joy, happiness, and fulfillment to our lives, most people still often choose to take the easy way out.

Today I want to remind you that optimism is a strength. It is a strength that we all possess, but one that very few make a priority in their lives. We all have the ability to wake up each and every morning and decide if we are wanting to focus on all that is right in our lives, or if we want to focus on all that is wrong. Optimism is a hopeful, positive outlook on the future, yourself, and the world around you. It is a key part of resilience, the inner strength that helps you get through tough times. By definition, optimism helps you see, feel, and think positively. Being an optimist does not mean that we do not recognize the challenges and struggles in life. Being an optimist simply means that we choose to focus on all that is good in life because we realize that it does not do us any good to focus on all that is wrong.

The truth is that adversity, challenges, and struggles visit all of us and optimism will not change that. I want to challenge you to ask yourself something. Ask yourself what good it is going to do you being a pessimist or think negative? What is the benefit of thinking negative, cynical or fearful? The answer is simple - there are no benefits to being a negative individual. Optimism on the other hand is a competitive advantage in business and life!

Remember, focusing on all that is wrong or bad in life is only going to decrease your overall quality of life. It is going to result in weaker relationships, lower amounts of self-confidence, and greater amounts of doubt/fear/worry in everything that you do. Those who are optimistic are the ones who have the best lives. They are the ones who have the best relationships, the ones who are filled with the most happiness, and the ones who tend to be the most successful. Why? Because they prioritize the good in life and therefore, they attract the good in life. The choice is completely up to you. You can either choose to be optimistic and live the best life that you have lived so far, or you can be pessimistic and live a life of worry, fear, anger, and resentment.

The bottom-line is pessimists do not have the ability to change the world, only optimists do. So be optimistic in a pessimistic world and make the most out of the life that you are blessed enough to live. Your optimism today will determine your level of success tomorrow.
If your business needs marketing that works, give us a call. We're here to help!

Be blessed this week.
Drago
Success Story - Our Google analytics is showing a near 100% increase in our online traffic. You guys are killing it! (We love being part of our clients success)
Mike Poelzer, GM Sylvan Lake RV
Connect with us here : Facebook, Twitter or LinkedIn

To Sign Up For The MMM simply send an email to drago@adamadgroup.com with the word subscribe in the subject line.

Check Out Our Testimonials Section!

Please Meet Some Of Our Fabulous Clients
Ford Canada - www.Ford.ca
West Coast Auto Group - www.WestCoastAutoGroup.com
Trotman Auto Group - www.TrotmanAutoGroup.com
Jim Pattison Auto Group - www.JPAutoGroup.com
Finneron Hyundai - www.FinneronHyundai.com
Dueck GM - www.DueckGM.com
King Of Floors - www.KingOfFloors.com
Tell Del - www.TellDel.com
Spraggs & Company - www.Spraggslaw.ca
Royal City Jewellers & Loans - www.RCJ.ca
Spa Utopia - www.SpaUtopia.ca
Sunshine Coast Health Centre - www.SunshineCoastHealthCentre.ca
Just to name a few…