Dear %%First Name%%,
We hope you've been enjoying your Monday Morning Motivator. If you've received this issue for the first time - welcome aboard! It only takes a couple of minutes to start your week off right with the MMM! Be encouraged by the success or great ideas of others in your business community. The MMM has a community of 100,000 subscribers.

Note : Please add Adam Advertising Group (drago@adamadgroup.com) to your address book to ensure it is not zapped by your spam filter.
Click Here to check out our recently updated YouTube Channel: (Check out our new videos)


Note - If the newsletter is not displaying properly - Click Here to read it on our Archive Page

Note - In our efforts to be Anti-Spam Compliant, our unsubscribe link is at the bottom of the newsletter or you can reply to this message with the word Remove and we will do so accordingly.
Championship Lessons!
This week we share a fantastic message from author and speaker, Jon Gordon. In all my years as a hockey player (over 45 years) I have had the blessing of playing on only two championship teams and have the privilege of coaching one as well. Upon reflection of those teams, there was something special about each group, Jon sheds light on what those key intangibles are that make all the difference!
Check Out Our Video Of The Week – West Coast Nissan – 2020 vs 2021 Nissan Kicks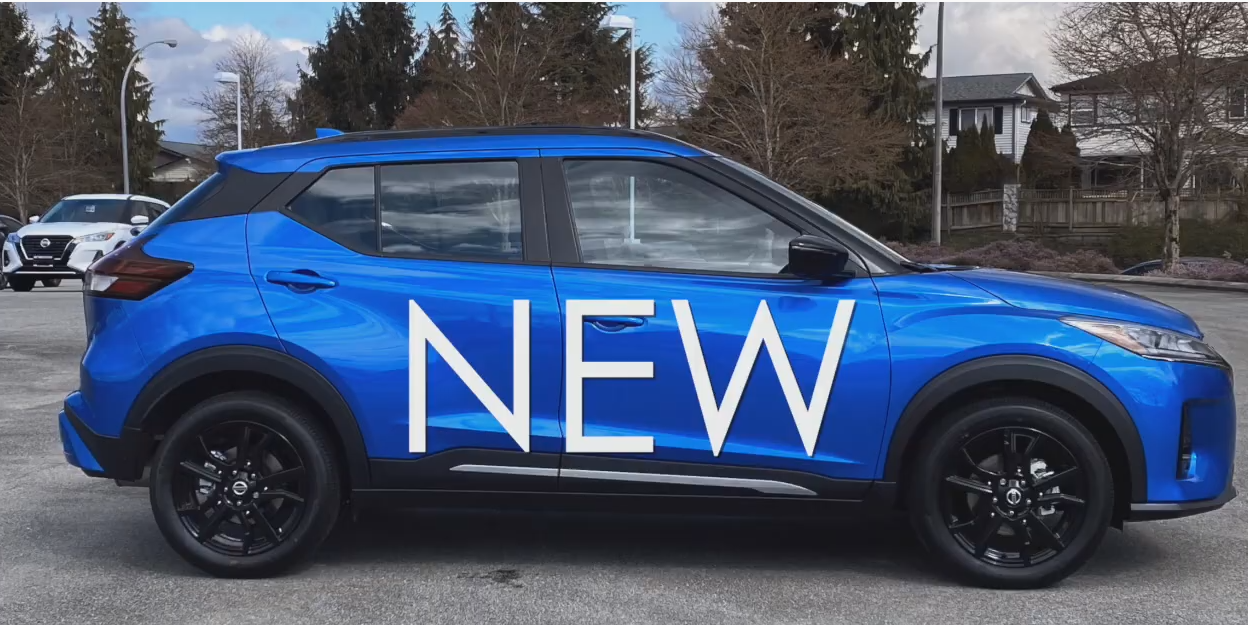 I know that not everyone is a Clemson fan. However, after reflecting on all I have learned working with a coach and team that just won a National Championship I would be doing a lot of people a disservice if I didn't share the leadership insights, lessons, principles and gems that can benefit your leadership, team and organization. In this spirit here are 9 Championship lessons.
1. Think Big:

After Dabo Swinney was named the coach of the Clemson University football team in 2008 he had an early morning meeting with the Board of Trustees. One of the trustees said, "We want to create a football program that's like some of the other great programs in the country" and then he named a few of them. Dabo replied, "Sir I appreciate your vision but mine is much bigger than that. My vision is to create a program where they want to be like us."
2. Success Takes Time:

Yes, Dabo and Clemson won a championship in 2016 but they lost 15 of his first 34 games and went 6-7 in 2010. Dabo thought he was going to be fired but his Athletic Director at the time, Terry Don Phillips, shared his continued belief in him. After that they won at least 10 games every year. Your success may take time too. Believe. Trust. Work. Improve. Grow.
3. Don't Stop Believing:

With every setback, failure and loss over the years Dabo would say "God doesn't say oops. God doesn't make mistakes. There's a bigger plan." His guiding encouragement over the challenging years was a verse from the bible Galatians 6:9 Let us not become weary in doing good, for at the proper time we will reap a harvest if we do not give up. As I wrote last week Dabo is an over believer. Dabo never stopped believing and he kept sharing his belief with his team and they reaped a harvest.

4. Look Inside, Not Outside:

Dabo continuously reminds his players to look inside into their heart, soul, spirit and passion instead of worrying about what the media, fans, and outside world thinks. He said, "I've told my players to let the light inside them always be brighter than the light that's shining on them."
5. Love Wins:

After the game Dabo said Love was his one word all year and he told his team that their love for each other was going to make the difference. They are a great example that love wins in the end. Maybe not today but eventually love wins. The challenge is most don't have the patience, values or faith to commit to the process that love requires. Too many abandon people and situations when things get hard. They don't stick to it so they don't get to see love ultimately win.
6. Love and Accountability are the Keys:

All great leaders provide a lot of love and a lot of accountability. Some in the media made it seem like Dabo is all about love and fun, which he is, but he also demands excellence and is all about the process too. He loves you and because of that he's also going to make you better. He's also going to hold you accountable to the team and the high standards and values of the culture. If you have love without accountability you'll be a loving family but not a great team. Accountability without love leads to disengagement, burn-out and dysfunction. You need both love and accountability to be a great leader, family and team.
7. Live and Reinforce Your Values:

Several years before making it to their first college football playoff last year one of Clemson's super star players violated team rules. Dabo suspended him which meant he was going to miss the first game of the season against a very good Auburn team. It wasn't a big violation and even the administration told Dabo he didn't need to suspend the player but Dabo told me, "If I don't live and reinforce our values then what does that say to our players, our staff, our university and our fans. If we are going to win we will win the right way." It's no surprise that the waiter in the Clemson hotel in Tampa pulled me aside the afternoon before this year's championship game and told me that they were the best, most respectful team they have ever had at the hotel.
8. Build a Great Team -

No one creates success alone. We all need a great team around us. Years ago Dabo watched a bowl game that very few people were watching. His brother Tracy asked him why he was watching it. Dabo said, "I'm going to hire that offensive coordinator." His name was Chad Morris who turned Clemson into an offensive powerhouse and spent a lot of effort and energy recruiting Deshaun Watson to be Clemson's QB. Dabo then hired Brent Venables, a genius defensive coordinator, that turned Clemson into one of the best defenses in the country. Dabo built a world class coaching staff and recruiting operation that recruited and developed great players. Then he developed Jeff Scott and Tony Elliot as offensive coordinators knowing Chad Morris would become a head coach one day. When Chad left to become the head coach at SMU, Jeff and Tony were promoted as co-offensive coordinators. They made a great team who called the key plays on the final drive that lead to the last second victory. Recruit great talent. Develop them. Attract the best from the outside. Develop your best on the inside.
9. It's Not about the Trophy:

After the game in the locker room Dabo told the team how proud of them he was for winning a National Championship but immediately shifted gears and reminded them to be champions in life. He encouraged them to be great husbands and fathers too. He said, "This won't be the best thing to happen in your lives. There is even more in store for you. The best is yet to come." At the victory celebration later that week he said, "Trophies will not define us ever. We will be defined by our culture and how we invest in our young men at Clemson and by the way we teach them to love, serve and care." They won the big trophy but Dabo was talking about their future as men and what really matters.
If your business needs marketing that works, give us a call. We're here to help!
Be blessed this week.
Drago
Connect with us here : Facebook, Twitter or LinkedIn

To Sign Up For The MMM simply send an email to drago@adamadgroup.com with the word subscribe in the subject line.

Check Out Our Testimonials Section!
Please Meet Some Of Our Fabulous Clients
Ford Canada - www.Ford.ca
West Coast Auto Group - www.WestCoastAutoGroup.com
Trotman Auto Group - www.TrotmanAutoGroup.com
Jim Pattison Auto Group - www.JPAutoGroup.com
Old Mill Cadillac Chevrolet Buick GMC - www.OldmillGM.ca
Eastside GM - www.EastsideGM.ca
Bourgeois Auto Group – www.BourgeoisAutoGroup.com
Finneron Hyundai - www.FinneronHyundai.com
Dueck GM - www.DueckGM.com
King Of Floors - www.KingOfFloors.com
Tell Del - www.TellDel.com
Spraggs & Company - www.Spraggslaw.ca
Royal City Jewellers & Loans - www.RCJ.ca
Spa Utopia - www.SpaUtopia.ca
Sunshine Coast Health Centre - www.SunshineCoastHealthCentre.ca
Just to name a few…