Dear %%First Name%%,
We hope you've been enjoying your Monday Morning Motivator. If you've received this issue for the first time - welcome aboard! It only takes a couple of minutes to start your week off right with the MMM! Be encouraged by the success or great ideas of others in your business community. The MMM has a community of 100,000 subscribers.

Note : Please add Adam Advertising Group (drago@adamadgroup.com) to your address book to ensure it is not zapped by your spam filter.
Click Here to check out our recently updated YouTube Channel: (Check out our new videos)


Note - If the newsletter is not displaying properly - Click Here to read it on our Archive Page

Note - In our efforts to be Anti-Spam Compliant, our unsubscribe link is at the bottom of the newsletter or you can reply to this message with the word Remove and we will do so accordingly.
4 Secrets of Insanely Successful People!
We love the title of this week's MMM, it's a powerful message that comes to us from, Aaron Orendoff. 4 secrets of insanely successful people, who wouldn't want to learn a few things from not just successful, but insanely successful people!
Check Out Our Video Of The Week – Tucker, A Dog & His Log (This is actually my dog, after numerous requests to post his videos on YouTube we created his own channel)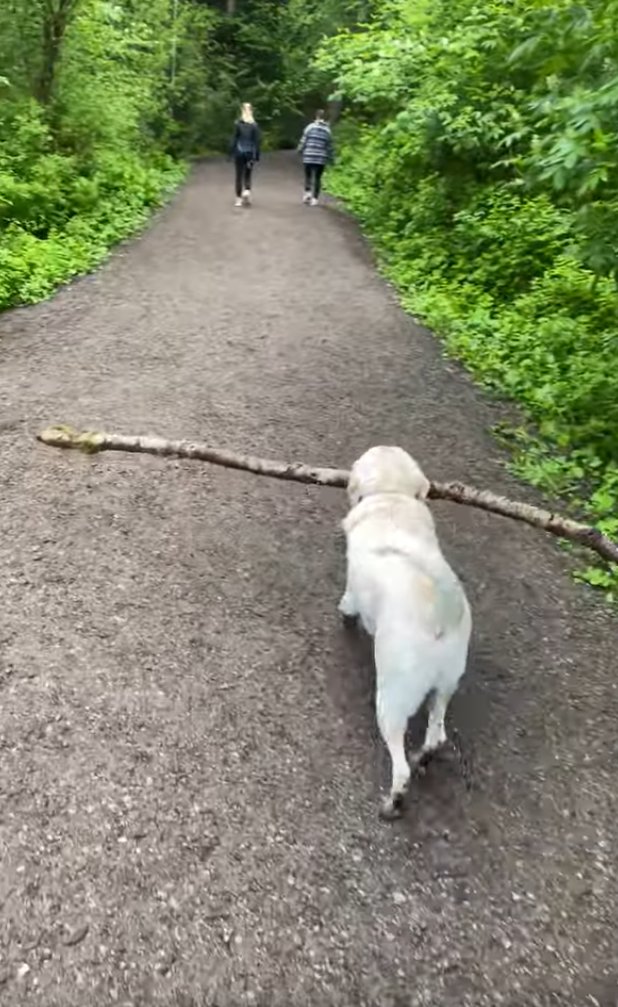 Everybody loves a good secret. In fact, the juicier, the better. Why? Because we all love being insiders. We love the feeling of exclusivity, of knowing something that's just ours and no one else's.
But in business, secrets do more than just stroke our egos. We love having the upper hand. We love having the "unfair advantage," to borrow entrepreneur Jason Cohen's term.
So when someone like Dr. Ivan Misner, founder and chairman of BNI, the world's largest business networking organization boasting 5.4 million referrals and more than $6.5 billion in resulting revenue, asks, "Do you want to know the secret to success?" you listen.
What's "the secret"? Well, there isn't just one. But think about this: "Success is the uncommon application of common knowledge."
In other words, when it comes to success, what matters isn't so much learning something new but putting into practice what we already know.
Here are four not-so-secret secrets of insanely successful people:
1. They have a vision.
According to Warren Bennis's classic On Becoming a Leader, leadership is "the capacity to translate vision into reality." This means that success starts with answering a fundamental question, What do I really want?
Whether you call the answer to that question your mission statement, core values, brand identity or just your goals doesn't really matter. Because "a rose by any other name would smell as sweet."
Here's how Bennis unpacks the idea: The leader has a clear idea of what he or she wants to do—professionally and personally—and the strength to persist in the face of setbacks, even failures.
The key word is "clear." And clarity means writing it down.
In fact, as SUCCESS.com's infographic on the habits of the world's wealthiest people points out, two of the most statistically significant factors that set the richest people apart from everyone else is that 81 percent of them maintain a to-do list and 80 percent focus on accomplishing a specific goal.
2. They are honest.
Successful people tell the truth. This sounds so obvious that you might think it doesn't even need to be said. But in a climate where the pressure to look good, perform well, eke out profits and win by any means necessary is constantly increasing, honesty is becoming a scarce commodity.
And yet, honesty pays.
According to research in Robert B. Cialdini's Yes! 50 Scientifically Proven Ways to Be Persuasive, when companies "explained failures in their annual reports, those that pointed to internal and controllable factors had higher stock prices one year later than those that pointed to external and uncontrollable factors."
In other words, taking responsibility for our mistakes and admitting when we're wrong isn't just relationally smart—it's financially savvy.
Another study, conducted by the Corporate Executive Board, found companies that "rated highly in the area of open communication" and encouraged honest feedback among their staff delivered a "10-year total shareholder return that was 270 percent more than other companies."
And what's true for companies is just as true for us. As Bennis wrote, "Leaders never lie to themselves, especially about themselves…. You are your own raw material."
3. They show gratitude.
Without gratitude, you aren't being mindful or totally thankful of the good things in life—and your perspective is probably skewed to the negative as a result. You might even have less motivation to go after more good things, if you aren't grateful of the ones you already have.
We tend to think of gratitude as a spontaneous emotion, something that just happens to us in moments of triumph or success. In reality, though, gratitude is something we develop. And just like all the other not-so-secret secrets on this list, it is something we choose, something we make a wide-eyed, premeditated, self-determined decision to experience.
How? By actively looking for reasons to be grateful and second, by simply saying, "thank you."
When we look for reasons to be grateful—when we make that our intentional focus—we find them. On top of that, when we call attention to those reasons, we cultivate gratitude not only within ourselves but within our relationships and organizations.
4. They are adaptive.
Success isn't about avoiding failure. It's about learning from failure.
Take Thomas Edison's famous quote about inventing the light bulb: "I have not failed. I've just found 10,000 ways that won't work."
The key is to cultivate what Eric Ries in The Lean Startup calls "validated learning. "Validated learning is not an after-the-fact realization or a good story designed to hide failure," he says. "It is the principal antidote to the lethal problem of achieving failure: successfully executing a plan that leads nowhere."
For Ries, this antidote comes down to one skill: the ability to adapt. "What differentiates the success stories from the failures is that the successful entrepreneurs had the foresight, the ability and the tools to discover which parts of their plans were working brilliantly and which were misguided, and adapt their strategies accordingly."
All this means is that instead of hiding from failure, insanely successful people anticipate and integrate failure into their lives in ways that transform it from an end into a means.
We all love a good secret. But the truth is, when it comes to success, there's no such thing. So start small, but start today. Pick one of these four "secrets" and put it to work.
If your business needs marketing that works, give us a call. We're here to help!
Be blessed this week.
Drago
Special Note – We would like to welcome our newest client to the Adam Ad Group family, Island Auto Finance. You can check them out at www.IslandAutoFinance.ca
Connect with us here : Facebook, Twitter or LinkedIn

To Sign Up For The MMM simply send an email to drago@adamadgroup.com with the word subscribe in the subject line.

Check Out Our Testimonials Section!
Please Meet Some Of Our Fabulous Clients
Ford Canada - www.Ford.ca
West Coast Auto Group - www.WestCoastAutoGroup.com
Trotman Auto Group - www.TrotmanAutoGroup.com
Jim Pattison Auto Group - www.JPAutoGroup.com
Old Mill Cadillac Chevrolet Buick GMC - www.OldmillGM.ca
Eastside GM - www.EastsideGM.ca
Bourgeois Auto Group – www.BourgeoisAutoGroup.com
Finneron Hyundai - www.FinneronHyundai.com
Dueck GM - www.DueckGM.com
King Of Floors - www.KingOfFloors.com
Tell Del - www.TellDel.com
Spraggs & Company - www.Spraggslaw.ca
Royal City Jewellers & Loans - www.RCJ.ca
Spa Utopia - www.SpaUtopia.ca
Island Auto Finance – www.IslandAutoFinance.ca
Sunshine Coast Health Centre - www.SunshineCoastHealthCentre.ca
Just to name a few…