Dear %%First Name%%,
We hope you've been enjoying your Monday Morning Motivator. If you've received this issue for the first time - welcome aboard! It only takes a couple of minutes to start your week off right with the MMM! Be encouraged by the success or great ideas of others in your business community. The MMM has a community of 100,000 subscribers.

Note : Please add Adam Advertising Group (drago@adamadgroup.com) to your address book to ensure it is not zapped by your spam filter.
Click Here to check out our recently updated YouTube Channel: (Check out our new videos)
Note - If the newsletter is not displaying properly - Click Here to read it on our Archive Page

Note - In our efforts to be Anti-Spam Compliant, our unsubscribe link is at the bottom of the newsletter or you can reply to this message with the word Remove and we will do so accordingly.
May You Live All The Days Of Your Life!
This week we share a powerful message from author, Roy Williams. What resonated with us from Roy's message was the need to eliminate FEAR!

When I played pro-hockey, my teammates and I would never play at our best if we played with fear in our games, nothing good happens when you are fearful of making mistakes or letting your team down.

The same principles apply to us in life, we can't be fearful of new experiences or going beyond our comfort zones, hopefully Roy's message will help you become bulletproof!
Check Out Our Video Of The Week – Entheon Biomedical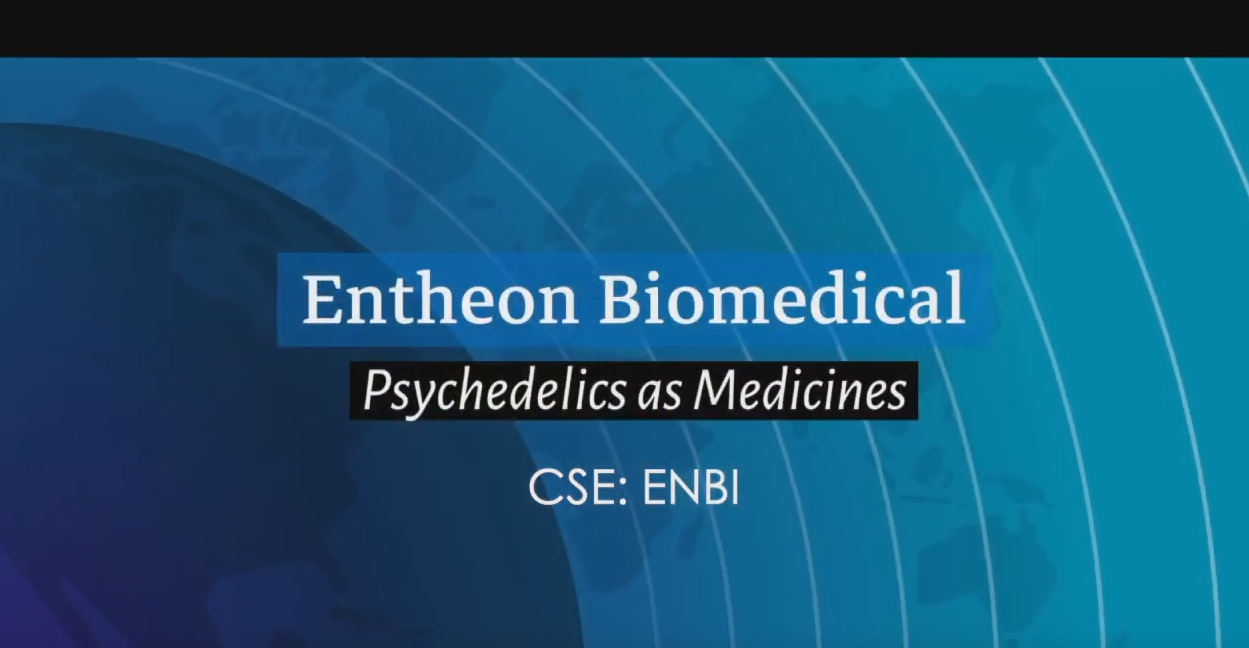 Fear is the bullet that eliminates happiness.

Fear is the bullet that kills the dream.

Fear is the assassin of success.
Why not become bulletproof in 2 easy steps?
1. Make peace with the possibility of failure.

2. Amputate your sense of shame.
"Failure is not an option" is the platitude of people who have attended one-too-many motivational seminars. Failure is always a possibility, whether you admit it or not. Sometimes your very best just isn't good enough.
Do you want to succeed? Learn from each failure. Identify what went wrong. Start all over.
Failure is a temporary condition.
You cannot have humility until you first have confidence. You cannot fail until you first have courage. Confidence and courage are not shameful. Humility is not shameful. Failure is not shameful. Fear is shameful.
A perpetual doubter pops the balloons of high-flying dreams. Armed with the needles of sharply-focused questions, the doubter injects fear into every decision... "But what if..."
I say to these doubters, "But what if you live your whole life without ever becoming alive?"
Anaïs Nin wrote about these people and your relationship to them:
"You are in charge of how you react to the people and events in your life. You can either give negativity power over your life or you can choose happiness instead. Take control and choose to focus on what is important in your life. Those who cannot live fully often become destroyers of life."
The perpetual doubter is a nitpicking needle-snout who can always find a problem and happily poke holes in the solutions proposed by others. Like a mosquito, he sucks the life out of those around him. Slap the bastard and move on.
I do not suggest that you become reckless or mindless or silly. I advocate only that you refuse to let Fear cast the deciding vote.
If anyone had the right to be afraid, it was deaf and blind Helen Keller. But it was she who told us, "Life is either a daring adventure or nothing. Security does not exist in nature, nor do the children of men as a whole experience it. Avoiding danger is no safer in the long run than exposure."
Devin Wright, one of my co-workers, puts it this way: "It's like a can at the grocery store without a label. It could be beans. It could be pineapple."
Each of us lives the life we choose. It could be beans. It could be pineapple.
The following 9-word summary is on loan to me from that celebrated author of Gulliver's Travels, the immortal Jonathan Swift:
May you live all the days of your life!
If your business needs marketing that works, give us a call. We're here to help!
Be blessed this week.
Drago
Special Note – We would like to welcome our newest client to the Adam Ad Group family, GoalManagement.com - GoalManagement.com is a software solution that helps organizations solve their enterprise goal setting, alignment and goal tracking problems.
Connect with us here : Facebook, Twitter or LinkedIn

To Sign Up For The MMM simply send an email to drago@adamadgroup.com with the word subscribe in the subject line.

Check Out Our Testimonials Section!
Please Meet Some Of Our Fabulous Clients
Ford Canada - www.Ford.ca
West Coast Auto Group - www.WestCoastAutoGroup.com
Trotman Auto Group - www.TrotmanAutoGroup.com
Jim Pattison Auto Group - www.JPAutoGroup.com
Old Mill Cadillac Chevrolet Buick GMC - www.OldmillGM.ca
Eastside GM - www.EastsideGM.ca
Bourgeois Auto Group – www.BourgeoisAutoGroup.com
Finneron Hyundai - www.FinneronHyundai.com
Dueck GM - www.DueckGM.com
King Of Floors - www.KingOfFloors.com
Tell Del - www.TellDel.com
Spraggs & Company - www.Spraggslaw.ca
Royal City Jewellers & Loans - www.RCJ.ca
Spa Utopia - www.SpaUtopia.ca
Island Auto Finance – www.IslandAutoFinance.ca
Sunshine Coast Health Centre - www.SunshineCoastHealthCentre.ca
Just to name a few…