Dear %%First Name%%,
We hope you've been enjoying your Monday Morning Motivator. If you've received this issue for the first time - welcome aboard! It only takes a couple of minutes to start your week off right with the MMM! Be encouraged by the success or great ideas of others in your business community. The MMM has a community of 100,000 subscribers.

Note : Please add Adam Advertising Group (drago@adamadgroup.com) to your address book to ensure it is not zapped by your spam filter.
Click Here to check out our recently updated YouTube Channel: (Check out our new videos)
Note - If the newsletter is not displaying properly - Click Here to read it on our Archive Page

Note - In our efforts to be Anti-Spam Compliant, our unsubscribe link is at the bottom of the newsletter or you can reply to this message with the word Remove and we will do so accordingly.
The Final 10%
This week we share a powerful message from Mark Sanborn. Have you ever wondered why most people can't seem to go from their intentions to actual results? It's because most people stop short before going that last 10%.

Mark shares some great points below on how we can drive to completion!
Check Out Our Video Of The Week – Naturally Splendid – Investor Video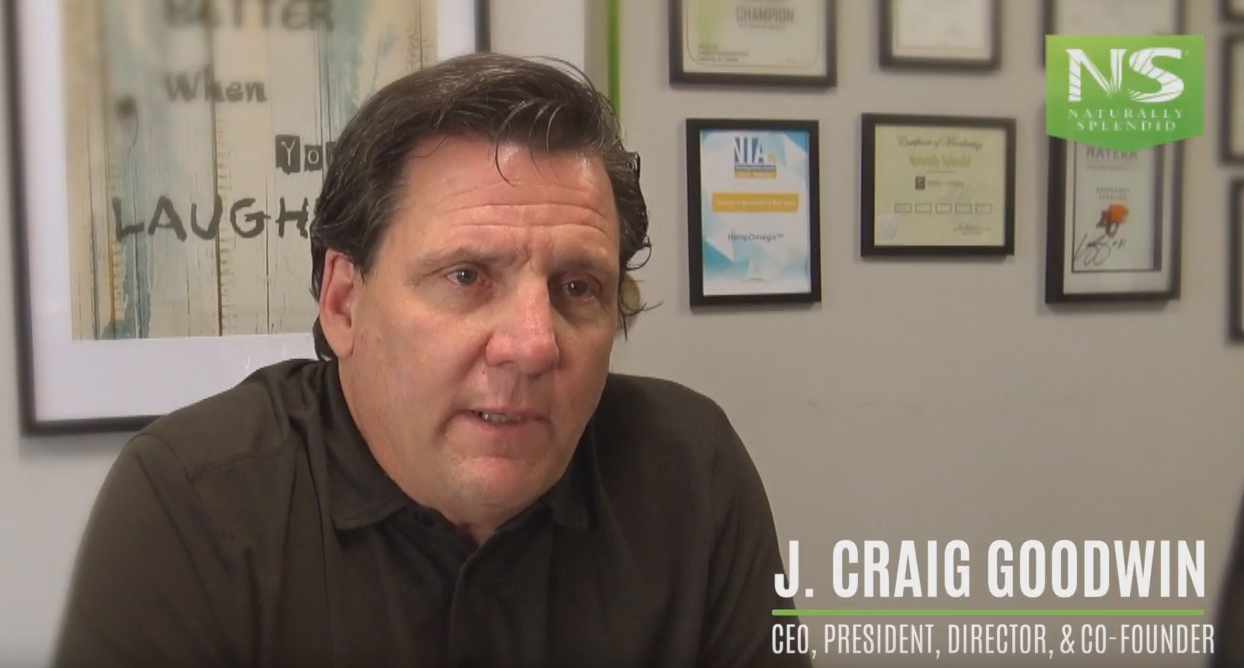 Visit any home improvement store on a Saturday morning, and you will see the beginning of hundreds of projects. People gather supplies, get instruction, and consult with professionals to get their game plans in order. Week after week the same scenario plays out. Based on sales, it would appear that these weekend warriors will soon beautify and improve the entire planet.
But reality and results tell another story entirely. A quick look through the garages and basements of many of these great starters would likely reveal the truth about completion: the final ten percent, for many people, is virtually uncharted territory – meaning they never get there.
Carry the accumulation of half-demolished foyers, clogged caulk guns, and piles of debris into the business world, and it's no different.
The pattern for success in business is to recognize an unsatisfied need, innovate to find and provide a solution, then to expand and repeat the process. Somewhere between innovation and delivery, we find the no-man's zone known as completion.
I once employed someone who proved to be an excellent initiator but a terrible finisher. She would start a task but get hung up once she encountered an obstacle. When asked why she didn't get the job done, she blamed someone for not getting back to her or a situation she'd encountered. In short, she didn't understand how to drive to completion.
What makes completion such a challenge?
Completion forces us to step forward.
For many people, the thought of completing a goal is unsettling – even when the task at hand is unpleasant. Maybe it's the sense of the 'known evil' being preferable to the unknown one. No matter how ornery a project has become, at least it's a pain in the neck that is familiar. We know that upon completion, we must choose again. We question whether we've got the goods needed to accomplish the next challenge.
Completion forces us to step up.
Concluding the current initiative inevitably moves us to a point of "what next?" For success-minded people, the answer to that question always comes in the form of raising the bar. Knowing that an even greater challenge lies ahead can make incompletion insidiously alluring. We know that each completion is followed by a call for even more. We wonder how we will bear up as the stakes are raised.
Completion forces us to step out.
Whether the task at hand is pleasant or not, we become attached to it. No matter how hard it seemed as we first put our hands to the plow, it is now within our comfort zone. It is familiar, and it seems manageable. People generally fear change. We convince ourselves that survival depends on staying inside our circle of competency. Completion represents a not-so-subtle nudge out of that circle.
For many people, incompletion has become a way of life. It takes the form of procrastination, loss of interest, confusion, and frustration. By remaining at the 90% complete mark, we reap the dubious benefits of security, mediocrity, and familiarity.
How can we push forward for completion?
Assess the current situation.
Focus on one task at a time until it is complete. This sounds like an effective solution – on paper. Chances are, though, that your world is more complex than that. However, even with multiple projects and priorities going on at the same time, you can still focus on one idea at a time and then move on. Each new opportunity should be evaluated before you commit. Remember that 'good' is the enemy of 'best' in your consideration. Does it serve your purpose? If so, engage and then move forward into completion.
Realize that the final 10% isn't so bad.
Often the final stretch is comprised of unremarkable, monotonous, or tedious tasks. Because they are less than exhilarating, they seem onerous. Reality is that these final milestones are a lot closer, and a lot easier to attain than they seem. These loose ends rarely take the time or energy we fear they will. Just like the sticker on your car's rearview mirror reads, completion "may be closer than they appear."
Understand the price you pay for incompletion.
The process of beginning an initiative and working on it requires that you fully engage your commitment, your creative power, and your attention. The deepest recesses of your mind loathe letting go of these commitments. Like an elbow constantly poking into your ribs, your mind will nag you unceasingly about your incompletion. This distraction is often enough to pull you right out of the game when it's time to take your next step.
Enjoy the rewards of completion.
The marketplace rewards completion. Every purchase of goods or services is immediately and unconsciously evaluated for completion. If you were to go out for dinner, place your order, and then never receive your food, you would complain, refuse to pay, and never want to go there again. If you purchased a car and discovered it was missing some key component, a steering wheel for example, you would refuse to take delivery.
It's been said that the key to outrageous success is to do what nobody else will do. This brings to the forefront an opportunity to excel through completion, and reap the rewards of your diligence. A quick look around illustrates people's tendency toward procrastination, loss of momentum, distraction, and incompletion. By committing to completion, you will do what nobody else will do, and the rewards will follow.

If your business needs marketing that works, give us a call. We're here to help!
Be blessed this week.
Drago
Special Note – We would like to welcome our newest client to the Adam Ad Group family, GoalManagement.com - GoalManagement.com is a software solution that helps organizations solve their enterprise goal setting, alignment and goal tracking problems.
Connect with us here : Facebook, Twitter or LinkedIn

To Sign Up For The MMM simply send an email to drago@adamadgroup.com with the word subscribe in the subject line.

Check Out Our Testimonials Section!
Please Meet Some Of Our Fabulous Clients
Ford Canada - www.Ford.ca
West Coast Auto Group - www.WestCoastAutoGroup.com
Trotman Auto Group - www.TrotmanAutoGroup.com
Jim Pattison Auto Group - www.JPAutoGroup.com
Old Mill Cadillac Chevrolet Buick GMC - www.OldmillGM.ca
Eastside GM - www.EastsideGM.ca
Bourgeois Auto Group – www.BourgeoisAutoGroup.com
Finneron Hyundai - www.FinneronHyundai.com
Dueck GM - www.DueckGM.com
King Of Floors - www.KingOfFloors.com
Tell Del - www.TellDel.com
Spraggs & Company - www.Spraggslaw.ca
Royal City Jewellers & Loans - www.RCJ.ca
Spa Utopia - www.SpaUtopia.ca
Island Auto Finance – www.IslandAutoFinance.ca
Sunshine Coast Health Centre - www.SunshineCoastHealthCentre.ca
Just to name a few…