Dear %%First Name%%,
We hope you've been enjoying your Monday Morning Motivator. If you've received this issue for the first time - welcome aboard! It only takes a couple of minutes to start your week off right with the MMM! Be encouraged by the success or great ideas of others in your business community. The MMM has a community of 100,000 subscribers.

Note : Please add Adam Advertising Group (drago@adamadgroup.com) to your address book to ensure it is not zapped by your spam filter.
Click Here to check out our recently updated YouTube Channel: (Check out our new videos)
Note - If the newsletter is not displaying properly - Click Here to read it on our Archive Page

Note - In our efforts to be Anti-Spam Compliant, our unsubscribe link is at the bottom of the newsletter or you can reply to this message with the word Remove and we will do so accordingly.
Talent Isn't Enough!
This week we share a powerful message from author and speaker, Jon Gordon. With the Olympics in full swing we have seen some amazing athletes come out of nowhere and have amazing success. They had the talent to win but what is clearly evident is it was their character that pushed them to Gold. If you have been involved in any competitive sports in your life you will know that our title is so true.
Jon's message is a great reminder about how we need to constantly put in the work so that our character will match our talents.
Check Out Our Video Of The Week – Biologic Pharmamedical – Franco Cavaleri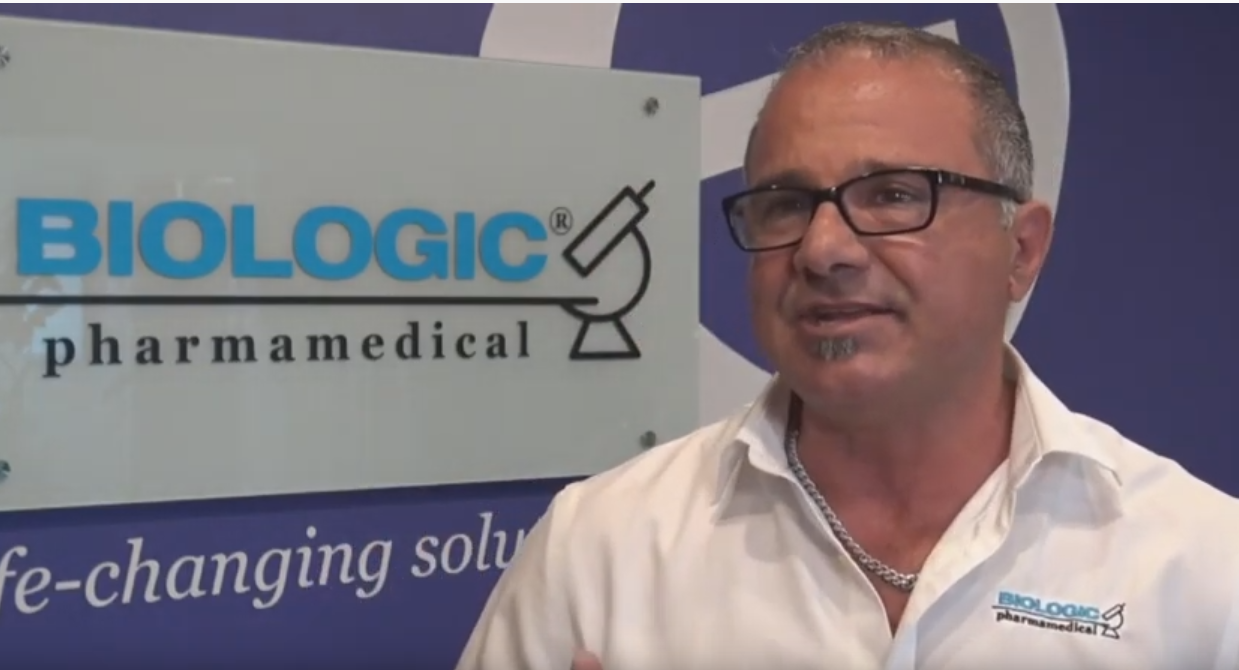 If you asked 100 people how important character is to build a great team I bet at least 95 would say it's essential. After all, you can be the greatest leader or coach on the planet but if your team lacks character you will fail to reach your potential.
Yet, so often leaders and coaches attempt to build a team and organization by focusing on talent instead of character and this leads to challenging situations. We see it all the time in business and sports. A talented individual with character flaws makes a bad decision that affects the entire team and organization.
That's why when building a team you want to build it with both talent and character. Don't just settle for talent. Talent without character is like a race car with no steering wheel. It looks great from the outside and drives fast but without something guiding it, a crash is very likely.
Talent isn't enough. Talent doesn't last. It will only take you so far. Talent without character is also like an expensive car with no gas. It's useless without the fuel that drives it. Character drives talent toward greatness. If you have a person who is humble, hungry, hardworking, honest, dedicated, selfless, loyal, passionate, and accountable they will be the kind of person who develops their talent and makes the right decisions to benefit themselves and the team. Character guides and drives your team members to be their best and bring out the best in others.
The best leaders and organizations recruit high character people and continue to develop the character of their team members. They know that character education doesn't end with character initiatives in elementary school. When you watch the news you realize that character education and reminders are something we can all use. We can all continue to work on becoming the best version of ourselves.
When I wrote The Hard Hat and interviewed George Boiardi's teammates I was fascinated by this young man who influenced everyone in such a powerful way by the way he lived and treated others. As I learned more about him I realized his character had influenced mine and made me a better teammate. I identified 21 ways he was a great teammate (image below) and when you read them you'll notice they all point to his character. I encourage you to pick three you want to focus on and implement them one at a time. I'm a better person because of George and I know you will be too.

Click Here to see 21 Ways To Be A Great Teammate!
If your business needs marketing that works, give us a call. We're here to help!
Be blessed this week.
Drago
Connect with us here : Facebook, Twitter or LinkedIn

To Sign Up For The MMM simply send an email to drago@adamadgroup.com with the word subscribe in the subject line.

Check Out Our Testimonials Section!
Please Meet Some Of Our Fabulous Clients
Ford Canada - www.Ford.ca
Sunshine Coast Health Centre - www.SunshineCoastHealthCentre.ca
West Coast Auto Group - www.WestCoastAutoGroup.com
Trotman Auto Group - www.TrotmanAutoGroup.com
Jim Pattison Auto Group - www.JPAutoGroup.com
Mountain Boy Minerals – www.MountainBoyMinerals.ca
Brigadier Gold – www.BrigadierGold.ca
Entheon Biomedical – www.EntheonBiomedical.com
Naturally Splendid – www.NaturallySplendid.com
Cypress Development Corp – www.CypressDevelopmentCorp.com
Max Resources – www.MaxResource.com
Old Mill Cadillac Chevrolet Buick GMC - www.OldmillGM.ca
Eastside GM - www.EastsideGM.ca
Bourgeois Auto Group – www.BourgeoisAutoGroup.com
Finneron Hyundai - www.FinneronHyundai.com
Dueck GM - www.DueckGM.com
King Of Floors - www.KingOfFloors.com
Tell Del - www.TellDel.com
Spraggs & Company - www.Spraggslaw.ca
Royal City Jewellers & Loans - www.RCJ.ca
Spa Utopia - www.SpaUtopia.ca
Island Auto Finance – www.IslandAutoFinance.ca
Just to name a few…