Dear %%First Name%%,
We hope you've been enjoying your Monday Morning Motivator. If you've received this issue for the first time - welcome aboard! It only takes a couple of minutes to start your week off right with the MMM! Be encouraged by the success or great ideas of others in your business community. The MMM has a community of 100,000 subscribers.

Note : Please add Adam Advertising Group (drago@adamadgroup.com) to your address book to ensure it is not zapped by your spam filter.
Click Here to check out our recently updated YouTube Channel: (Check out our new videos)
Note - If the newsletter is not displaying properly - Click Here to read it on our Archive Page

Note - In our efforts to be Anti-Spam Compliant, our unsubscribe link is at the bottom of the newsletter or you can reply to this message with the word Remove and we will do so accordingly.
The Right Mindset
This week we share a very powerful message from author and speaker, Julio Melara. Julio's message challenges us to look at our mindsets. This could really make a difference in our success or failure!
Check Out Our Video Of The Week – Biologic Pharmamedical – Franco Cavaleri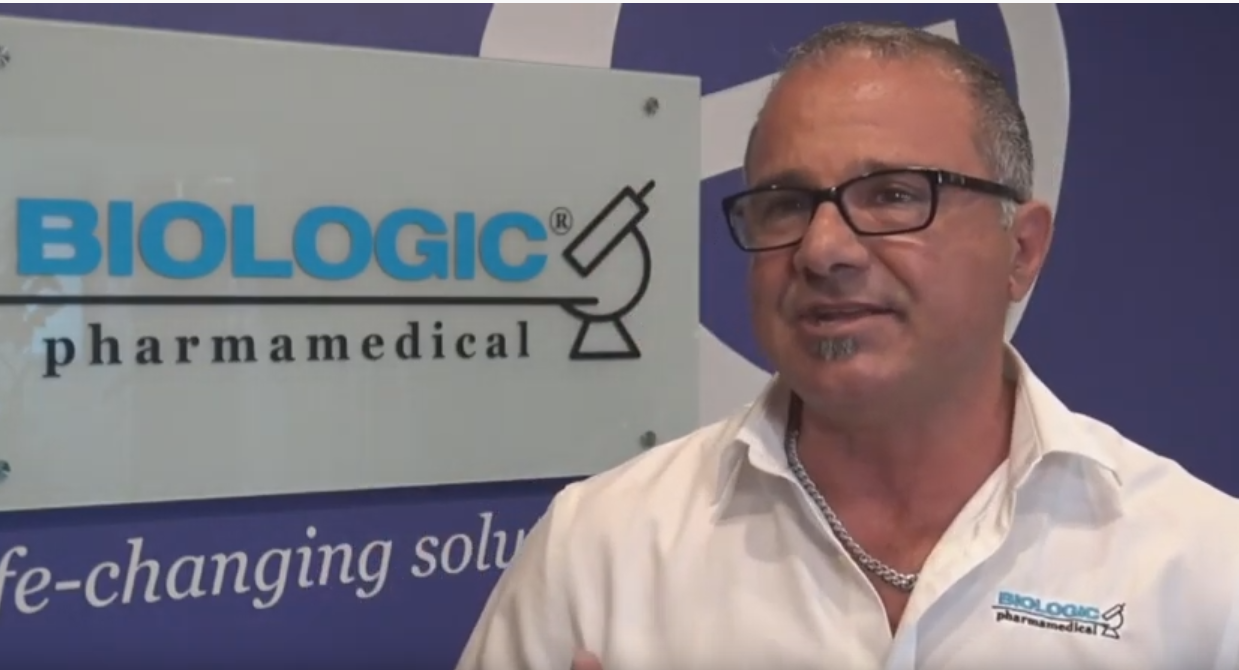 This past week I had the opportunity to speak to a Men's group regarding having the RIGHT MINDSET in life. I reminded them that it's so important to understand that there are two fundamentally different approaches to life that either keep you from or bring you into your full potential and destiny. You can approach life with a scarcity mindset or abundance mindset (others call it shortage mindset or a surplus mindset).

With a scarcity mindset, you constantly think, "I don't have enough time. I don't have enough prospects. I don't have enough money. I don't have enough energy. I don't have enough contacts, opportunities, education, or whatever." It's the sense that you're always a day late and a dollar short. A scarcity mindset focuses on your limited resources, and the result is an overwhelmed life.

An abundance mindset focuses on limitless opportunities, resources and possibilities all around us. I have discovered that the best leaders have an abundance mindset. Leaders in business today know that innovation starts with a mindset rather than strategy or mere talent. The truth is how you view yourself affects how you will lead your life and could be a major determinant in the pursuits you make and the accomplishments you eventually attain. Mindset is not really fixed but one of growth and constant progress.

Today I want to remind you of three important mindsets that can improve your success and make you a stronger person.

Take personal responsibility for everything in your life – best lesson my mom taught me. The best day of your life is the one in which you decide you are responsible for your choices and outcomes in life. This mindset isn't easy, but it can help you take control of your own success. It can help you do better at work, develop stronger and more positive relationships, improve your personal productivity and satisfaction. You already have this ability and the responsibility for your life. Everyone does. But most us aren't willing to accept that we alone have the power to live our lives how we want it. It takes having the mindset of commitment and ownership to a result before you set out to do something, whether it's to get through your day or start a project!
Adversity is part of life, it's the way forward and up – You will come across lots challenges and obstacles in life — fair and unfair. And you will discover, time and time again, that what matters most is not what these challenges and obstacles are, but how we see them, how we react to them and whether we keep our composure. You will learn that this reaction determines how successful we will be in overcoming or possibly thriving because of them. The truth is the best lessons in life are learned as we overcome adversity in our lives. Remember, in life it doesn't matter what happens to you or where you came from. What matters is what you do with what happens and what you've been given.

Done is better than perfect – The real world doesn't reward perfectionists. It rewards people who get things done, people who get the job finished. Being perfect is not important, but getting the job done matters. The goal is EXCELLENCE not perfection. Professor Tracey Wade of the School of Psychology at Flinders University in South Australia defines "unhealthy perfectionism" as "high standards combined with brutal self-criticism." It's the main obstacle between you and a poor first draft. Give yourself time in your life to wonder what's possible and to make even the slightest moves in that direction. Following through and finishing things is one of the most important things you can learn. Be known not just as a VALUE giver but a FINISHER. Mistakes will happen so don't beat yourself up for making an error or making a wrong choice. It will only lead to self-destructive behavior. It's okay to make a mistake as long as you learn from it and are willing to try again. Remember, the key is to strive for continuous improvement, instead of perfection!

Time for action!
If your business needs marketing that works, give us a call. We're here to help!
Be blessed this week.
Drago
Special Note – We would like to welcome a new client into the Adam Ad Group family, Insight Infrared Training. Insight Infrared Training is a Canadian owned and operated company providing Infrared Training throughout Canada in partnership with Infraspection Institute. Infraspection Institute has been providing the world's best infrared training and certification for 40 years. To find out more visit www.Infraredtraining.ca
Connect with us here : Facebook, Twitter or LinkedIn

To Sign Up For The MMM simply send an email to drago@adamadgroup.com with the word subscribe in the subject line.

Check Out Our Testimonials Section!
Please Meet Some Of Our Fabulous Clients
Ford Canada - www.Ford.ca
Sunshine Coast Health Centre - www.SunshineCoastHealthCentre.ca
West Coast Auto Group - www.WestCoastAutoGroup.com
Trotman Auto Group - www.TrotmanAutoGroup.com
Jim Pattison Auto Group - www.JPAutoGroup.com
Mountain Boy Minerals – www.MountainBoyMinerals.ca
Brigadier Gold – www.BrigadierGold.ca
Entheon Biomedical – www.EntheonBiomedical.com
Naturally Splendid – www.NaturallySplendid.com
Cypress Development Corp – www.CypressDevelopmentCorp.com
Max Resources – www.MaxResource.com
Old Mill Cadillac Chevrolet Buick GMC - www.OldmillGM.ca
Eastside GM - www.EastsideGM.ca
Bourgeois Auto Group – www.BourgeoisAutoGroup.com
Finneron Hyundai - www.FinneronHyundai.com
Dueck GM - www.DueckGM.com
King Of Floors - www.KingOfFloors.com
Tell Del - www.TellDel.com
Spraggs & Company - www.Spraggslaw.ca
Royal City Jewellers & Loans - www.RCJ.ca
Spa Utopia - www.SpaUtopia.ca
Island Auto Finance – www.IslandAutoFinance.ca
Just to name a few…