Dear %%First Name%%,
We hope you've been enjoying your Monday Morning Motivator. If you've received this issue for the first time - welcome aboard! It only takes a couple of minutes to start your week off right with the MMM! Be encouraged by the success or great ideas of others in your business community. The MMM has a community of 100,000 subscribers.

Note : Please add Adam Advertising Group (drago@adamadgroup.com) to your address book to ensure it is not zapped by your spam filter.
Click Here to check out our recently updated YouTube Channel: (Check out our new videos)
Note - If the newsletter is not displaying properly - Click Here to read it on our Archive Page

Note - In our efforts to be Anti-Spam Compliant, our unsubscribe link is at the bottom of the newsletter or you can reply to this message with the word Remove and we will do so accordingly.
All Good Things Are Outside Our Comfort Zone!
This week we share a powerful message from Julio Melara. Julio's message lets us know that life gets exciting at the end of our comfort zones. The majority of people hate change or struggle to embrace it, but the truly successful are constantly pushing themselves to step outside of their comfort zones to achieve greater results in their lives personally and professionally.
Check Out Our Video Of The Week – Infrared Training – Infrared Thermal Imaging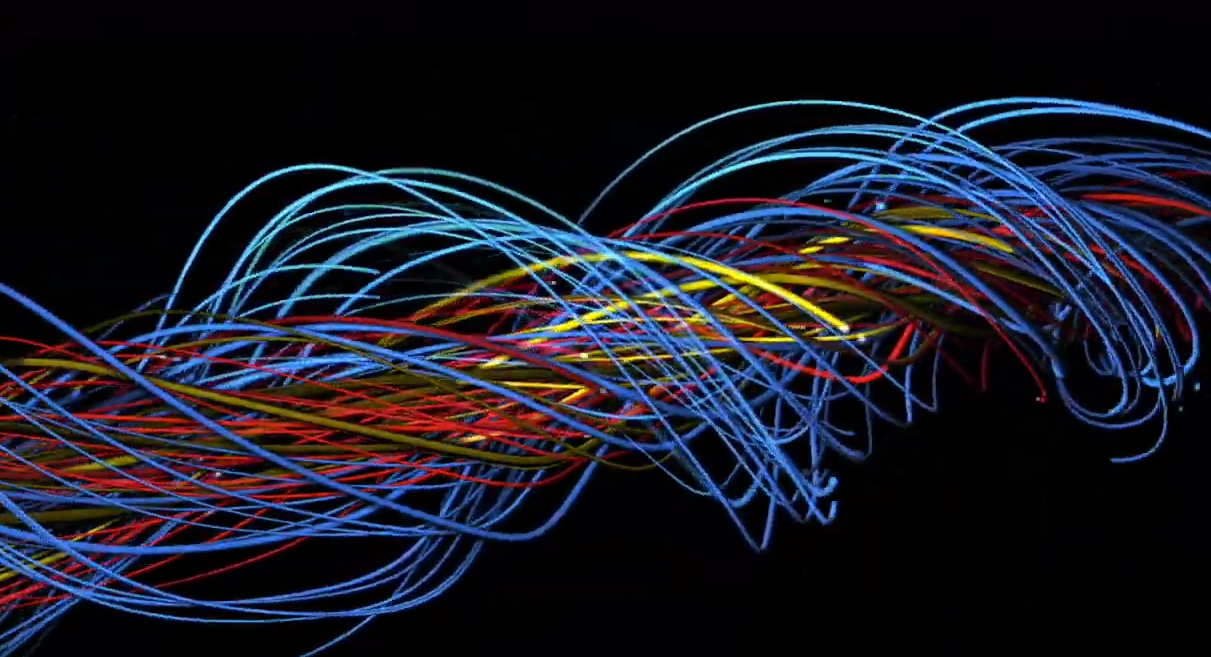 One of my personal and professional goals it to help people see the world differently and therefore have the ability to change, grow and improve their lives. A lesson I have learned and personally observed over the years, is that one of the killers of human potential is the comfort zone. Today, I want to challenge you to take more risk and get out of your comfort zone. Let me explain why it's so important.

All of us have our own "comfort zone" which, is more than an actual place, it's a psychological/emotional/ behavioral construct that defines the routine of our daily life. Being in one's comfort zone implies familiarity and safety. But it can become the biggest impediment in your life. While it's typically one of the toughest things you will do, it's also the only thing that can help you grow and transform. Did you know that experiencing a little stress and anxiety now and then is a good thing? If all you ever do is strive to stay wrapped up in your little cocoon, keeping warm and cozy, you will definitely be missing out on quite a lot--- no new experiences, no new challenges, no risks and no growth. When was the last time you did something for the first time?

The main reason people get stuck in their comfort zone is because that they fear failing and/or getting hurt in the process. But the truth be known, most of us have the ability to rise to the occasion, overcome hurdles and obstacles, and actually succeed in accomplishing something new and challenging. Here are two important reasons why you should fight to get out of your comfort zone:

- Your "real life" is out there waiting for you. Your real life exists beyond the bubble of your own personal thoughts, feelings, and beliefs. Your real life is the sum total of ALL of your experiences, not just the ones you're comfortable with. The fact is you have no idea what you're made of unless and until you venture outside of your own familiar world.

- No Risk- No Nothing! - taking risks, regardless of their outcome, are growth experiences. Even if you make mistakes or don't get it right the first time there's always these experiences you've had to tap into for the future. There really is no such thing as "fail" if you extract the lesson out of the experience.
One last thought on this topic. Remember when we were 6 and the world was our oyster? We colored on the walls and snuck into the cookie jar, fearless and unconcerned with the fact that a time out or spanking was headed our way. We said yes to whatever we felt like doing, and then we became adults. Our dreams and sense of adventure faded away with our imaginary friends, and we got comfortable just existing. Comfort zones are where dreams and goals go to die. The truth is we all have dreams, but most of us make excuses for not pursuing them. Often these excuses aren't overt. It's more like a matter of inertia, of just ignoring the dreams, of maintaining the status quo.

The best things occur when you challenge yourself and face your fears. If you think of your greatest achievements and take an inventory of the times you have demonstrated to yourself just how strong you are, you will notice it has never been while remaining within your comfort zone doing things that are easy and familiar to you. Remember, your challenges and risk experiences are cumulative. Every time you try something new, allow yourself to be open to whatever experience arises, you are learning, and expanding your repertoire of life skills and self-knowledge. It's TIME FOR ACTION!
If your business needs marketing that works, give us a call. We're here to help!
Be blessed this week.
Drago
Special Note – I am playing in the Canuck's Autism Network Hockey tourney coming up in Oct, this a great cause and charity doing amazing work for families with Autism, I know we get all sorts of requests to support great causes, but I would be humbled and grateful if you would consider supporting my efforts for this worthwhile charity. Covid cancelled the event last year so they can really use our support.
You can view my page here : https://support.canucksautism.ca/site/TR?px=1003965...
Thank You in advance for your consideration.
Connect with us here : Facebook, Twitter or LinkedIn

To Sign Up For The MMM simply send an email to drago@adamadgroup.com with the word subscribe in the subject line.

Check Out Our Testimonials Section!
Please Meet Some Of Our Fabulous Clients
Ford Canada - www.Ford.ca
Sunshine Coast Health Centre - www.SunshineCoastHealthCentre.ca
West Coast Auto Group - www.WestCoastAutoGroup.com
Trotman Auto Group - www.TrotmanAutoGroup.com
Jim Pattison Auto Group - www.JPAutoGroup.com
Mountain Boy Minerals – www.MountainBoyMinerals.ca
Brigadier Gold – www.BrigadierGold.ca
Entheon Biomedical – www.EntheonBiomedical.com
Naturally Splendid – www.NaturallySplendid.com
Cypress Development Corp – www.CypressDevelopmentCorp.com
Max Resources – www.MaxResource.com
Old Mill Cadillac Chevrolet Buick GMC - www.OldmillGM.ca
Eastside GM - www.EastsideGM.ca
Bourgeois Auto Group – www.BourgeoisAutoGroup.com
Finneron Hyundai - www.FinneronHyundai.com
Dueck GM - www.DueckGM.com
King Of Floors - www.KingOfFloors.com
Tell Del - www.TellDel.com
Spraggs & Company - www.Spraggslaw.ca
Royal City Jewellers & Loans - www.RCJ.ca
Spa Utopia - www.SpaUtopia.ca
Island Auto Finance – www.IslandAutoFinance.ca
Just to name a few…