Dear %%First Name%%,
We hope you've been enjoying your Monday Morning Motivator. If you've received this issue for the first time - welcome aboard! It only takes a couple of minutes to start your week off right with the MMM! Be encouraged by the success or great ideas of others in your business community. The MMM has a community of 100,000 subscribers.

Note : Please add Adam Advertising Group (drago@adamadgroup.com) to your address book to ensure it is not zapped by your spam filter.
Click Here to check out our recently updated YouTube Channel: (Check out our new videos)
Note - If the newsletter is not displaying properly - Click Here to read it on our Archive Page

Note - In our efforts to be Anti-Spam Compliant, our unsubscribe link is at the bottom of the newsletter or you can reply to this message with the word Remove and we will do so accordingly.
We All Live Three Lives
This week we share a powerful message from best-selling author, Stephen Covey. One of our favorite Covey books is, The 7 Habits of Highly Effective People. In today's message Stephen challenges us to look into our secret life.
Check Out Our Video Of The Week – Izotropic Corporation – Medical Breakthroughs Video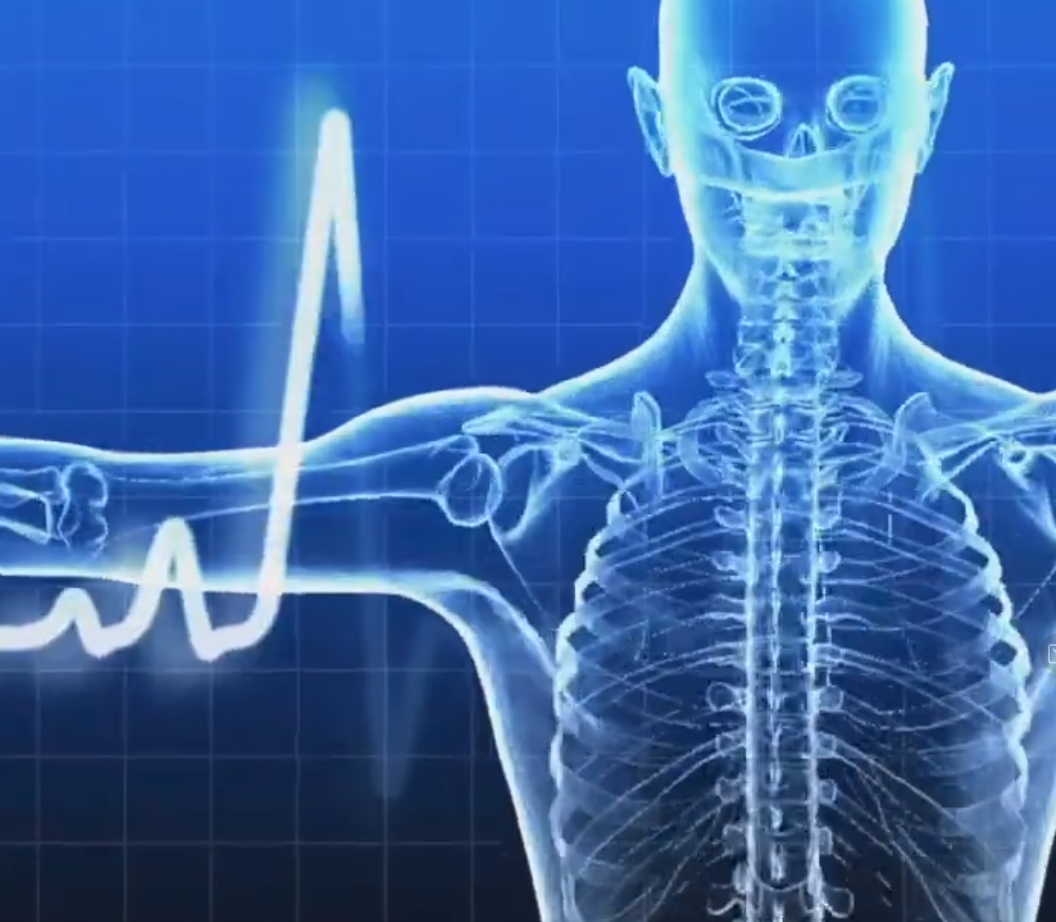 The secret life is the key to a quality life and that in turn is the key to a quality culture, products, and services. Once in New York City I attended the Broadway play The Secret Garden. The play was particularly poignant for me that evening because my mother had just died.
The Tony Award-winning musical is the story of a young girl whose mother and father die of cholera in India as the play begins. She is sent to live with her uncle in a large British manor. The old house is filled with romantic spirits. As the restless girl explores the grounds of the estate, she discovers the entrance to the magical secret garden, a place where anything is possible.
When she first enters the garden, she finds that it appears to be dead, much like her cousin, a bedridden boy, and her uncle, still haunted by memories of his lovely wife who died giving birth to the boy. In harmony with natural laws and principles, the girl faithfully plants seeds and brings new life to the garden. As the roots are warmed and the garden cultivated, she brings about a dramatic transformation of her entire culture within one season.
In my many years of teaching and training, I have seen several such transformations brought about by proactive people who exercise principle-centered leadership and the Seven Habits in their secret, private, and public lives.
When I returned home to Salt Lake City the next day to speak at my mother's funeral, I referred to The Secret Garden, because for me and many others, my mother's home was a secret garden where we could escape and be nurtured by positive affirmation. In her eyes, all about us was good, and all that was good was possible.
Our Three Lives
We all live three lives: public, private and secret. In our public lives, we are seen and heard by colleagues, associates, and others within our circle of influence. In our private lives, we interact more intimately with spouses, family members, and close friends. The secret life is where your heart is, where your real motives are the ultimate desires of your life.
Many executives never visit the secret life. Their public and private lives are essentially scripted by who and what precedes and surrounds them or by the pressures of the environment. And so they never exercise that unique endowment of self-awareness, the key to the secret life where you can stand apart from yourself and observe your own involvement.
Courage is required to explore our secret life because we must first withdraw from the social mirror, where we are fed positive and negative feedback continuously. As we get used to this social feedback, it becomes a comfort zone. And we may opt to avoid self-examination and idle away our time in a vacuum of reverie and rationalization. In that frame of mind, we have little sense of identity, safety, or security.
Examine Your Motives
The most critical junctures in my life take place when I visit my secret life and ask, "What do I think? What do I believe is right? What should my motives be?" These are times when I choose my motives. One such time occurred when I first heard Dag Hammarskjold say, "It is more noble to give yourself completely to one individual than to labor diligently for the salvation of the masses." That statement had such a profound effect on me that I started to say to myself in regard to my relationships with other people, "Wait a minute; it's my life. I can choose whether I want to make reconciliation with this person or not. I can choose my own motives."
One of the exciting fruits of "the secret garden" is an ability to consciously choose your own motives. Until you choose your own motives, you really can't choose to live your own life. Everything flows out of motive and motivation that is the root of our deepest desires.
Now, when I get into a frustrating or perplexing situation, I enter into my secret life. That's where I find not only motives but also correct principles; that's where the inner wisdom is. As I learn to be proactive in exploring the secret life, I tap into self-awareness, imagination, conscience, and into the exercise of free will to choose another motive.
People who regularly explore their secret life and examine their motives are better able to see into the hearts of others, practice real empathy, bestow real empowerment and affirm worth and identity.
A healthy secret life will benefit your private and public lives in many ways. For example, when I'm preparing to give a speech, I read aloud a favorite discourse on faith, hope and charity because it helps me to purify my motive. I lose all desire to impress. My only desire is to bless. And when I go to a public setting with that motive, I have great confidence and inner peace. I feel more love for the people and feel much more authentic myself.
Executives who attend our leadership training in the mountain setting of Sundance often tell me, "This is the first time in many years that I've done any soul searching. I've seen myself as if for the first time, and I've resolved that my life is going to be different. I'm going to be true to what I really believe." Recently, many people have written me to say, "Your habits and principles have made the difference. I'd never really thought about some of them before, but I resonate with them." That's because these principles are found in people's secret life.
And yet most of us spend our busy days privately doing our thing, never pausing long enough to enter the secret life, the secret garden, where we can create masterpieces, discover great truths and enhance very aspect of our public and private lives.
Having a healthy secret life is the key to having a quality private and public life, as well as a quality culture, product or service.
If your business needs marketing that works, give us a call. We're here to help!
Be blessed this week.
Drago
Special Note – We would like to bring awareness to our sponsor of the MMM – Izotropic Corporation. The only publicly-traded company commercializing a dedicated breast CT imaging platform, IzoView, for the more accurate detection and diagnosis of breast cancers. IzoView produces high resolution breast images in true 3D with low radiation dose levels, and is ideal for imaging patients with dense breast tissue. A single 10 second scan acquires approximately 500 images, without painful breast compression or continual technician breast handling, providing a more comfortable patient experience
To find out more about Izotropic or about how you can become an investor in a potentially disruptive medical technology, Click Here
Connect with us here : Facebook, Twitter or LinkedIn

To Sign Up For The MMM simply send an email to drago@adamadgroup.com with the word subscribe in the subject line.

Check Out Our Testimonials Section!
Please Meet Some Of Our Fabulous Clients
Ford Canada - www.Ford.ca
Sunshine Coast Health Centre - www.SunshineCoastHealthCentre.ca
West Coast Auto Group - www.WestCoastAutoGroup.com
Trotman Auto Group - www.TrotmanAutoGroup.com
Jim Pattison Auto Group - www.JPAutoGroup.com
Izotropic Corporation – www.Izocorp.com
Mountain Boy Minerals – www.MountainBoyMinerals.ca
Brigadier Gold – www.BrigadierGold.ca
Entheon Biomedical – www.EntheonBiomedical.com
Naturally Splendid – www.NaturallySplendid.com
Cypress Development Corp – www.CypressDevelopmentCorp.com
Max Resources – www.MaxResource.com
Old Mill Cadillac Chevrolet Buick GMC - www.OldmillGM.ca
Eastside GM - www.EastsideGM.ca
Bourgeois Auto Group – www.BourgeoisAutoGroup.com
Finneron Hyundai - www.FinneronHyundai.com
Dueck GM - www.DueckGM.com
King Of Floors - www.KingOfFloors.com
Tell Del - www.TellDel.com
Spraggs & Company - www.Spraggslaw.ca
Royal City Jewellers & Loans - www.RCJ.ca
Spa Utopia - www.SpaUtopia.ca
Island Auto Finance – www.IslandAutoFinance.ca
Just to name a few…