Dear %%First Name%%,
We hope you've been enjoying your Monday Morning Motivator. If you've received this issue for the first time - welcome aboard! It only takes a couple of minutes to start your week off right with the MMM! Be encouraged by the success or great ideas of others in your business community. The MMM has a community of 100,000 subscribers.

Note : Please add Adam Advertising Group (drago@adamadgroup.com) to your address book to ensure it is not zapped by your spam filter.
Click Here to check out our recently updated YouTube Channel: (Check out our new videos)
Note - If the newsletter is not displaying properly - Click Here to read it on our Archive Page

Note - In our efforts to be Anti-Spam Compliant, our unsubscribe link is at the bottom of the newsletter or you can reply to this message with the word Remove and we will do so accordingly.
The Will To Win!
This week we share a powerful message from business leader, Fred Smith Sr. Fred loved sports and his friendship with All-America, All-Pro Bill Glass lasted over 50 years. He enjoyed talking with "Big Bill" about life principles he found in sports. The will to win was one of the principles they often talked about.
Check Out Our Video Of The Week – Izotropic Corporation – The IzoView Breast CT System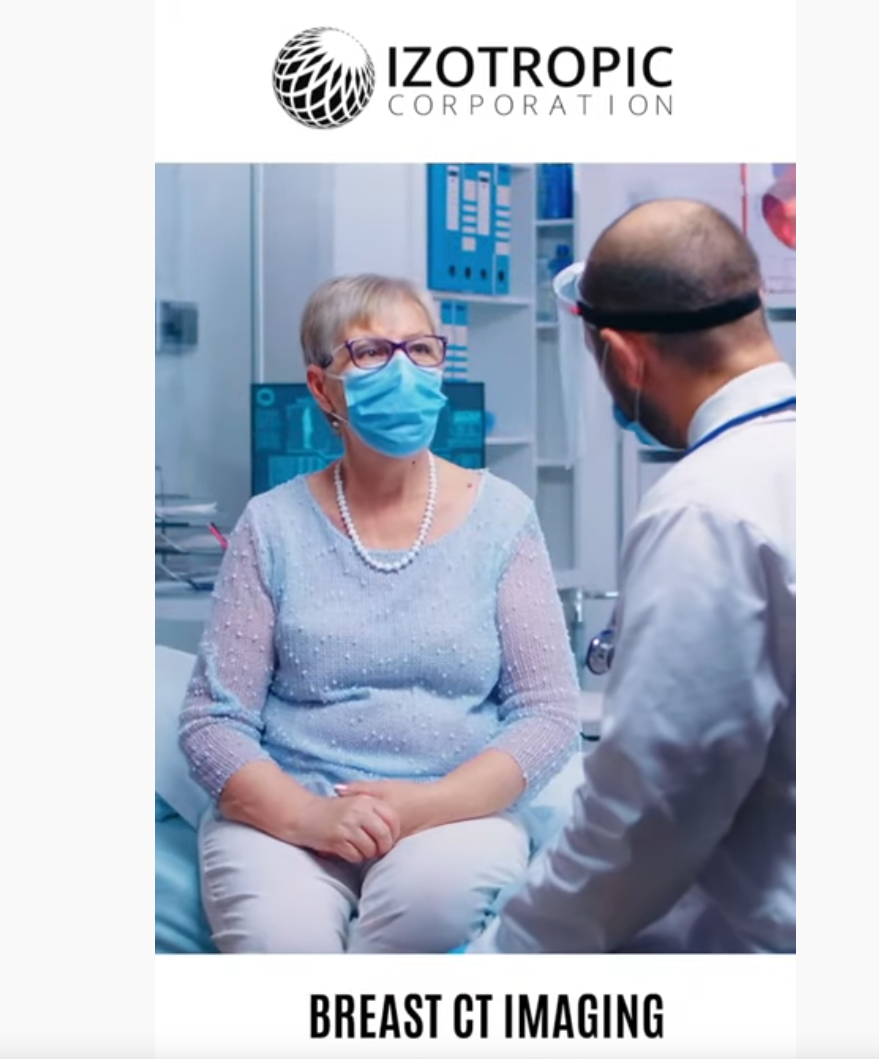 Sports are valuable for they not only teach us how to play, but also how to live. In sports we see the benefit of opposition. You can't miss it when you watch Joe Green compete against Craig Morton.

What if the league decided to ban opposition? What if Joe kept his hands down so Craig could pass better? What if Craig stood still so Joe could sack him easier?

The crowd would kill them both! The game is thrilling and exciting because of opposition… the successful handling of opposition.

Life is like that – we succeed as we face and overcome opposition. We get stronger as we shoulder our burden – as we shove aside temptations and climb the hill of our adversity.

The hand is a wonderful thing. It carries its own opposition. It is the thumb. All the fingers press against it. This way we can lift, grip and twist. Without the opposition of the thumb we are crippled.

I am told disability insurance pays more for the loss of a thumb than for a finger.

In life we learn to use our opposition. As we do, we get experience. Confidence comes with experience and then we learn to win. So be thankful for opposition.

A distinguished psychiatrist once told me it isn't what we see in that's important – it's what the person sees. One of those the athlete sees is the will to win… the drive to be a pro. The doctor went on to say if we can know what the person sees we can forecast behavior.

When we know what is going on inside the athlete we can see if there is the willingness to play hurt, the ability to concentrate on being the best at one thing. I like to call this "Pauline focus: 'this one thing I do.'"

This week I played golf with an executive who told me: "We can test ability and personality, but we can't test the price he is willing to pay for success."

This is where championship starts for all of us – the will to win… the will to win… to stay in the game even when losing and keep coming on. This isn't true just on the football field but in the factory, the home, the office, the church, and the community.

We can all be pros.

This week think about: 1) What is opposing me right now? 2) How can I distinguish healthy opposition from negative? 3) When did I identify my will to win?
If your business needs marketing that works, give us a call. We're here to help!
Be blessed this week.
Drago
Special Note – We would like to bring awareness to our sponsor of the MMM – Izotropic Corporation. The only publicly-traded company commercializing a dedicated breast CT imaging platform, IzoView, for the more accurate detection and diagnosis of breast cancers. IzoView produces high resolution breast images in true 3D with low radiation dose levels, and is ideal for imaging patients with dense breast tissue. A single 10 second scan acquires approximately 500 images, without painful breast compression or continual technician breast handling, providing a more comfortable patient experience
To find out more about Izotropic or about how you can become an investor in a potentially disruptive medical technology, Click Here
Connect with us here : Facebook, Twitter or LinkedIn

To Sign Up For The MMM simply send an email to drago@adamadgroup.com with the word subscribe in the subject line.

Check Out Our Testimonials Section!
Please Meet Some Of Our Fabulous Clients
Ford Canada - www.Ford.ca
Sunshine Coast Health Centre - www.SunshineCoastHealthCentre.ca
West Coast Auto Group - www.WestCoastAutoGroup.com
Trotman Auto Group - www.TrotmanAutoGroup.com
Jim Pattison Auto Group - www.JPAutoGroup.com
Izotropic Corporation – www.Izocorp.com
Mountain Boy Minerals – www.MountainBoyMinerals.ca
Brigadier Gold – www.BrigadierGold.ca
Entheon Biomedical – www.EntheonBiomedical.com
Naturally Splendid – www.NaturallySplendid.com
Cypress Development Corp – www.CypressDevelopmentCorp.com
Max Resources – www.MaxResource.com
Old Mill Cadillac Chevrolet Buick GMC - www.OldmillGM.ca
Eastside GM - www.EastsideGM.ca
Bourgeois Auto Group – www.BourgeoisAutoGroup.com
Finneron Hyundai - www.FinneronHyundai.com
Dueck GM - www.DueckGM.com
King Of Floors - www.KingOfFloors.com
Tell Del - www.TellDel.com
Spraggs & Company - www.Spraggslaw.ca
Royal City Jewellers & Loans - www.RCJ.ca
Spa Utopia - www.SpaUtopia.ca
Island Auto Finance – www.IslandAutoFinance.ca
Just to name a few…