Dear %%First Name%%,
We hope you've been enjoying your Monday Morning Motivator. If you've received this issue for the first time - welcome aboard! It only takes a couple of minutes to start your week off right with the MMM! Be encouraged by the success or great ideas of others in your business community. The MMM has a community of 100,000 subscribers.

Note : Please add Adam Advertising Group (drago@adamadgroup.com) to your address book to ensure it is not zapped by your spam filter.
Click Here to check out our recently updated YouTube Channel: (Check out our new videos)
Note - If the newsletter is not displaying properly - Click Here to read it on our Archive Page

Note - In our efforts to be Anti-Spam Compliant, our unsubscribe link is at the bottom of the newsletter or you can reply to this message with the word Remove and we will do so accordingly.
The Positive Challenge!
This week we came across a great message from one of our favorite business minds, Roy Williams. Roy's message issued a challenge, being an ex-hockey player, we love challenges so we thought to extend Roy's "Positive" Challenge to you today.
If you are intrigued to discover the challenge keep reading, if you don't like challenges that will make you better, delete now!
Check Out Our Video Of The week – ViruSolve – Curran Biotech Capture Coating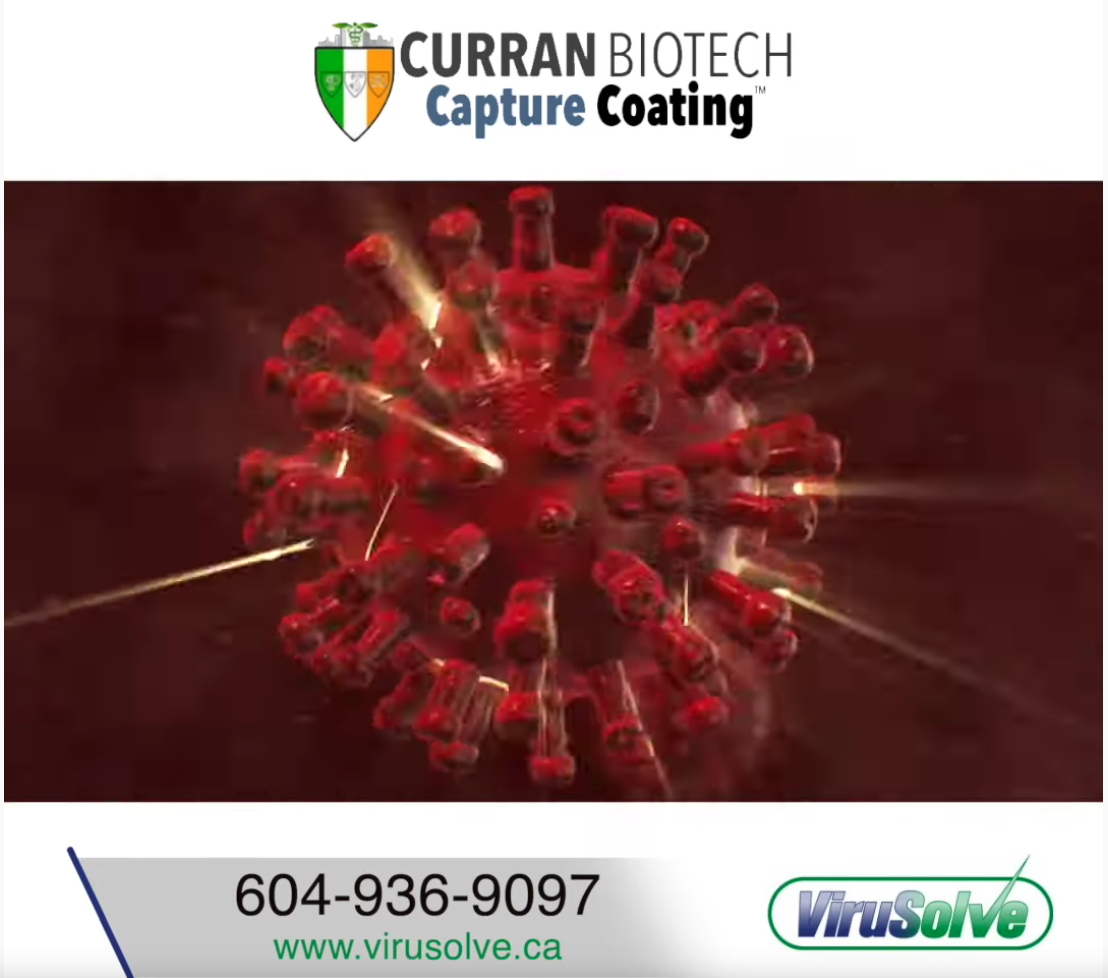 "Happiness is a choice."
Unhappy people get angry when I say "Happiness is a choice" because most of them have happily assigned their unhappiness to their circumstances, or their past, or an evil someone somewhere. It irritates them when I suggest they can simply choose to be happy.

I'm not saying it's easy, but it can definitely be done.

Now let's talk about you.

How often have you said, "I'll be happy when…"

But then the desired circumstance arrives and it doesn't bring real happiness.

Psychologist Shawn Achor says we tell ourselves, If I work harder, I'll be more successful. And if I'm more successful, then I'll be happier."

"The problem with this is that it's scientifically broken and backwards for two reasons.

First, every time your brain has a success, you change the goalpost of what success looks like.

You got good grades, now you have to get better grades. You got into a good school, now you have to get into a better school. You got a good job, now you have to get a better job. You hit your sales target, we're going to change your sales target.

If happiness is on the opposite side of success, your brain never gets there. What we've done is we've pushed happiness over the cognitive horizon as a society."

"But the real problem is our brains work in the opposite order. If you can raise your level of positivity in the present… your intelligence rises, your creativity rises, your energy levels rise. In fact, what we've found is that every single business outcome improves. Your brain at positive is 31 percent more productive than your brain at negative, neutral or stressed.

You're 37 percent better at sales. Doctors are 19 percent faster and more accurate at coming up with the correct diagnosis when positive instead of negative, neutral or stressed. If we can find a way of becoming positive in the present, then our brains work even more successfully, as we're able to work harder, faster and more intelligently."

I said, "Happiness is a choice," an act of your will.

Will you let me prove that? We'll need only a few minutes a day for 21 days.

Here's what I need you to do:

Write down three new things you're grateful for each day. Three new things a day, seven days a week.

According to Shawn Achor, as you approach the end of those 21 days your brain will start scanning the world, not for the negative, but for the positive first. Make this a habit and your happiness level will rise. Guaranteed.

Each day, send an email to a friend describing something good that happened to you in the past 24 hours. It can be anything. Sharing it with a friend allows you to relive that moment.

You do realize that we're re-training your brain, don't you? All it takes is an act of your will. It will be awkward at first, but it will get easier. Stick with it.

Send an email to someone – anyone – telling them what you like best about them, how they've inspired you, or taught you something valuable. Let that person know they're important to you. Pick a different person each day.

Will you give it 21 days?

I'm going to go write down 3 things for which I am grateful and then I'm going to send 2 emails.

What are you going to do?
If your business needs marketing that works, give us a call. We're here to help!
Be blessed this week.
Drago

Connect with us here : Facebook, Twitter or LinkedIn

To Sign Up For The MMM simply send an email to drago@adamadgroup.com with the word subscribe in the subject line.

Check Out Our Testimonials Section!


Please Meet Some Of Our Fabulous Clients
Ford Canada - www.Ford.ca
Sunshine Coast Health Centre - www.SunshineCoastHealthCentre.ca
West Coast Auto Group - www.WestCoastAutoGroup.com
Trotman Auto Group - www.TrotmanAutoGroup.com
Jim Pattison Auto Group - www.JPAutoGroup.com
Izotropic Corporation – www.Izocorp.com
Mountain Boy Minerals – www.MountainBoyMinerals.ca
Brigadier Gold – www.BrigadierGold.ca
Entheon Biomedical – www.EntheonBiomedical.com
Naturally Splendid – www.NaturallySplendid.com
Cypress Development Corp – www.CypressDevelopmentCorp.com
Max Resources – www.MaxResource.com
Old Mill Cadillac Chevrolet Buick GMC - www.OldmillGM.ca
Eastside GM - www.EastsideGM.ca
Bourgeois Auto Group – www.BourgeoisAutoGroup.com
Finneron Hyundai - www.FinneronHyundai.com
Dueck GM - www.DueckGM.com
King Of Floors - www.KingOfFloors.com
Tell Del - www.TellDel.com
Spraggs & Company - www.Spraggslaw.ca
Royal City Jewellers & Loans - www.RCJ.ca
Spa Utopia - www.SpaUtopia.ca
Island Auto Finance – www.IslandAutoFinance.ca
Just to name a few…