Dear %%First Name%%,
We hope you've been enjoying your Monday Morning Motivator. If you've received this issue for the first time - welcome aboard! It only takes a couple of minutes to start your week off right with the MMM! Be encouraged by the success or great ideas of others in your business community. The MMM has a community of 100,000 subscribers.

Note : Please add Adam Advertising Group (drago@adamadgroup.com) to your address book to ensure it is not zapped by your spam filter.
Click Here to check out our recently updated YouTube Channel: (Check out our new videos)
Note - If the newsletter is not displaying properly - Click Here to read it on our Archive Page

Note - In our efforts to be Anti-Spam Compliant, our unsubscribe link is at the bottom of the newsletter or you can reply to this message with the word Remove and we will do so accordingly.
Plant The Seed!
This week we wanted to share a powerful message from one of our favorite motivators, Jim Rohn. I think Jim's message really resonated with us because we just finished paying our taxes.
Check Out Our Video Of The Week – Vancouver Giants – Hockey With Heart Season Tickets Video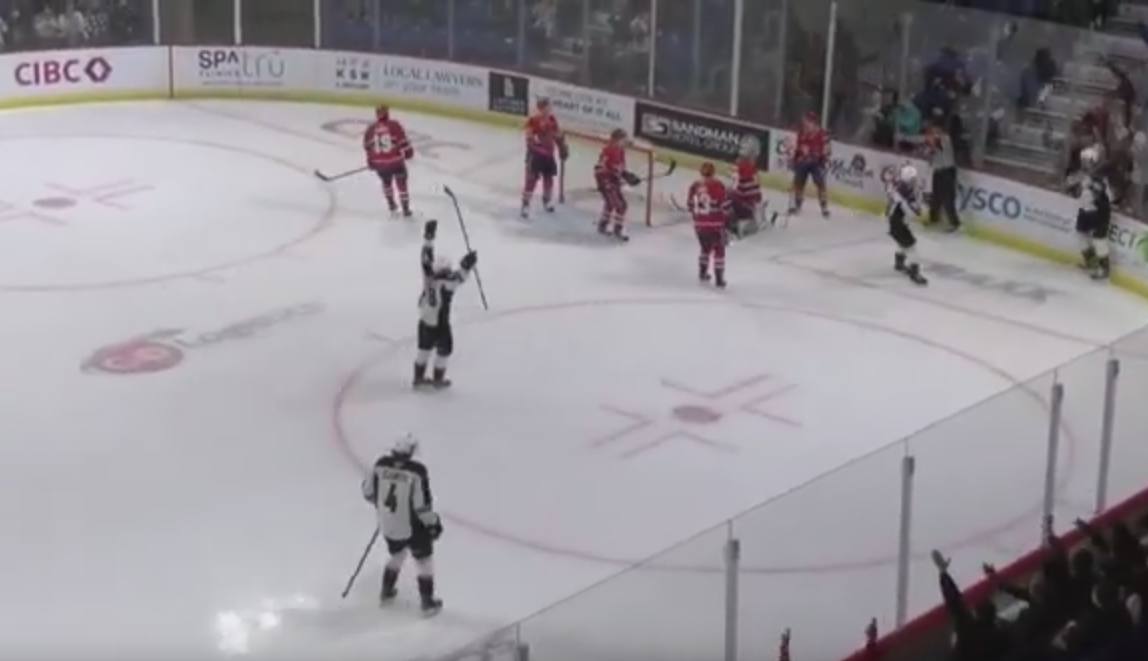 Two thousand years ago on April 15th one of Jesus' disciples came to him and said it was time to pay taxes (that's how I know it was around April 15th), but they had no money. In response to his disciple's statement Jesus said "no problem". Now why could he say "no problem"? Well, word had it that Jesus was a miracle worker. If you hand a problem to a miracle worker what they are inclined to say is "no problem". You've got to hang out with people like that.

I belong to a small group and we do business around the world. These guys are all miracle workers. What an incredible group. If you hand any of them a problem guess what they say, "no problem". How many books will they read to solve a problem? As many as it takes. If they need to consult - how much consulting will they do? As much as it takes. How early will they get up? As early as it takes. "No problem"... you got to hang out with people like that. You cannot believe the thrill of being associated with miracle workers, people who will do whatever it takes to get the job done and perform miracles.

When asked about paying the taxes Jesus said it was "no problem". In fact, he said it was going to be easy - he told the disciple to just go fishing. Now it couldn't have been any easier than that, especially for this disciple whose name was Peter, because Peter was a fisherman. Now if you can fish and you should fish and you don't fish - then that is why you do not get a miracle. But Jesus told his disciple to go fishing and the first fish that he caught to look in its mouth. Peter, who was used to strange things happening, agreed. Well, the first fish Peter catches, he looks in its mouth and finds coins. Peter then adds up the coins and they are exactly enough to pay his and Jesus' taxes.

"Wow!", you might say, "That is a miracle!" Here is why we call it a miracle - simply because we don't quite understand how it works. That's all. Doesn't mean it doesn't work, it just means we don't quite understand how it works. Which is true of all miracles. In fact, for most of us – our whole life is a miracle.

How about this miracle... God says if you plant the seed I will make the tree. Wow, you can't have a better arrangement than that. First, it gives God the tough end of the deal. What if you had to make a tree? That would keep you up late at night trying to figure out how to make a tree. God says, "No, leave the miracle part to me. I've got the seed, the soil, the sunshine, the rain and the seasons. I'm God and all this miracles stuff is easy for me. I have reserved something very special for you and that is to plant the seed."

I have found in life that if you want a miracle you first need to do whatever it is you can do - if that's to plant, then plant; if it is to read, then read; if it is to change, then change; if it is to study, then study; if it is to work, then work; whatever you have to do. And then you will be well on your way of doing the labor that works miracles.
If your business needs marketing that works, give us a call. We're here to help!
Be blessed this week.
Drago

Special Note - Vancouver Giants Playoffs are coming up, to see the best value sports entertainment in town check out the Giants Playoff ticket information here : https://vancouvergiants.com/playoffs - See you at the rink, come and watch Hockey With Heart!

Connect with us here : Facebook, Twitter or LinkedIn

To Sign Up For The MMM simply send an email to drago@adamadgroup.com with the word subscribe in the subject line.

Check Out Our Testimonials Section!
Please Meet Some Of Our Fabulous Clients
Ford Canada - www.Ford.ca
Vancouver Giants – www.VancouverGiants.com
West Coast Auto Group - www.WestCoastAutoGroup.com
Trotman Auto Group - www.TrotmanAutoGroup.com
Jim Pattison Auto Group - www.JPAutoGroup.com
Old Mill Cadillac Chevrolet Buick GMC - www.OldmillGM.ca
Eastside GM - www.EastsideGM.ca
Bourgeois Auto Group – www.BourgeoisAutoGroup.com
Finneron Hyundai - www.FinneronHyundai.com
Dueck GM - www.DueckGM.com
King Of Floors - www.KingOfFloors.com
Tell Del - www.TellDel.com
Spraggs & Company - www.Spraggslaw.ca
Royal City Jewellers & Loans - www.RCJ.ca
Spa Utopia - www.SpaUtopia.ca
Island Auto Finance – www.IslandAutoFinance.ca
Sunshine Coast Health Centre - www.SunshineCoastHealthCentre.ca
Just to name a few…