Dear %%First Name%%,
We hope you've been enjoying your Monday Morning Motivator. If you've received this issue for the first time - welcome aboard! It only takes a couple of minutes to start your week off right with the MMM! Be encouraged by the success or great ideas of others in your business community. The MMM has a community of 100,000 subscribers.

Note : Please add Adam Advertising Group (drago@adamadgroup.com) to your address book to ensure it is not zapped by your spam filter.
Click Here to check out our recently updated YouTube Channel: (Check out our new videos)


Note - If the newsletter is not displaying properly - Click Here to read it on our Archive Page
Note - In our efforts to be Anti-Spam Compliant, our unsubscribe link is at the bottom of the newsletter or you can reply to this message with the word Remove and we will do so accordingly.
You Have To Feed The Positive!
This week we share a powerful message from author and speaker, Jon Gordon. Jon's message is a great reminder about the need to take time and feed on positivity so we can fuel ourselves and in turn fuel others!

Check Out Our Video Of The Week – Adam Ad Group – I Wouldn't Want To Waste My Money Anywhere Else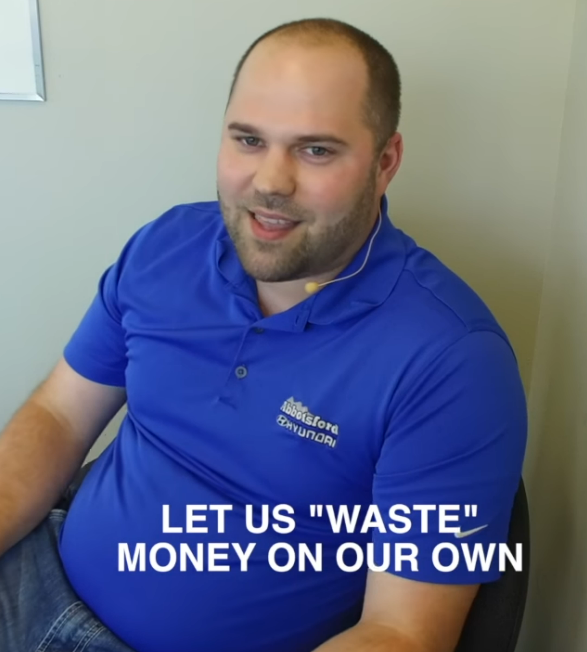 Having worked with countless leaders over the years in businesses, schools and professional sports I've realized that great leadership is really a transfer of belief. Great leaders share their belief, vision, purpose and passion with others and in the process they inspire others to believe, act and impact. Great leaders are positively contagious and they instill confidence and belief in others.

Great sales managers inspire their sales people to believe in themselves and their product/service. Great school principals inspire their teachers to believe they can make a difference. Great teachers inspire and empower their students to believe in themselves. Great pastors inspire their congregations to serve and impact the community. Great sports coaches inspire their teams to believe they can win. And the people who have changed the world have been those who instilled in others the confidence to step up, serve, take initiative and create positive change. You don't need a title to be a leader. You just need to lead.

But here's the key...

As a leader, if you don't have it you can't share it. That's why you need to make time to feed yourself with positivity each day so you can feed others. Your team needs your positive leadership so make sure you fuel yourself so you can fuel them.

TAKE ACTION

Talk to yourself instead of listen to yourself.

Dr. James Gills accomplished the remarkable feat of completing two triathlons back to back. Most of the world, including me, couldn't complete one triathlon, never mind two. Yet, Dr. James Gills, a man in his fifties, was able to complete a double triathlon six times.

When asked how he did it, he said, "I've learned to talk to myself instead of listen to myself."

He continued, "If I listen to myself I hear all the reasons why I should give up. I hear that I'm too tired-too old-too weak to make it. But if I talk to myself I can give myself the encouragement and words I need to hear to keep running and finish the race."

It's the same way with life.

Too often we listen to ourselves and hear all the complaints, self-doubt, fear and negativity that lead to unhappiness, failure and unfulfilled goals.

But instead of listening to the negative we can choose to feed ourselves with the positive. We can fuel up with words, thoughts, phrases, and beliefs that give us the strength and power to overcome our challenges and create an extraordinary life, career and team.

Take out a sheet of paper, on the left side write down your frequent negative thoughts. On the right side write down the words of encouragement you will say to yourself. When the negative thoughts appear, say the encouraging words instead. Over time this will transform your life and leadership.

If your business needs marketing that works, give us a call. We're here to help!

Be blessed this week.

Drago


Connect with us here : Facebook, Twitter or LinkedIn

To Sign Up For The MMM simply send an email to drago@adamadgroup.com with the word subscribe in the subject line.

Check Out Our Testimonials Section!

Please Meet Some Of Our Fabulous Clients

Ford Canada - www.Ford.ca

Vancouver Giants – www.VancouverGiants.com

West Coast Auto Group - www.WestCoastAutoGroup.com

Trotman Auto Group - www.TrotmanAutoGroup.com

Jim Pattison Auto Group - www.JPAutoGroup.com

Old Mill Cadillac Chevrolet Buick GMC - www.OldmillGM.ca

Eastside GM - www.EastsideGM.ca

Bourgeois Auto Group – www.BourgeoisAutoGroup.com

Finneron Hyundai - www.FinneronHyundai.com

Dueck GM - www.DueckGM.com

King Of Floors - www.KingOfFloors.com

Tell Del - www.TellDel.com

Spraggs & Company - www.Spraggslaw.ca

Royal City Jewellers & Loans - www.RCJ.ca

Spa Utopia - www.SpaUtopia.ca

Island Auto Finance – www.IslandAutoFinance.ca

Sunshine Coast Health Centre - www.SunshineCoastHealthCentre.ca